Interesting & Random Cat Facts
Platform: iPhone & iPad
Author: bhaumik harshadray mehta
Category: Entertainment
Version: 1.0
Downloads: 132
---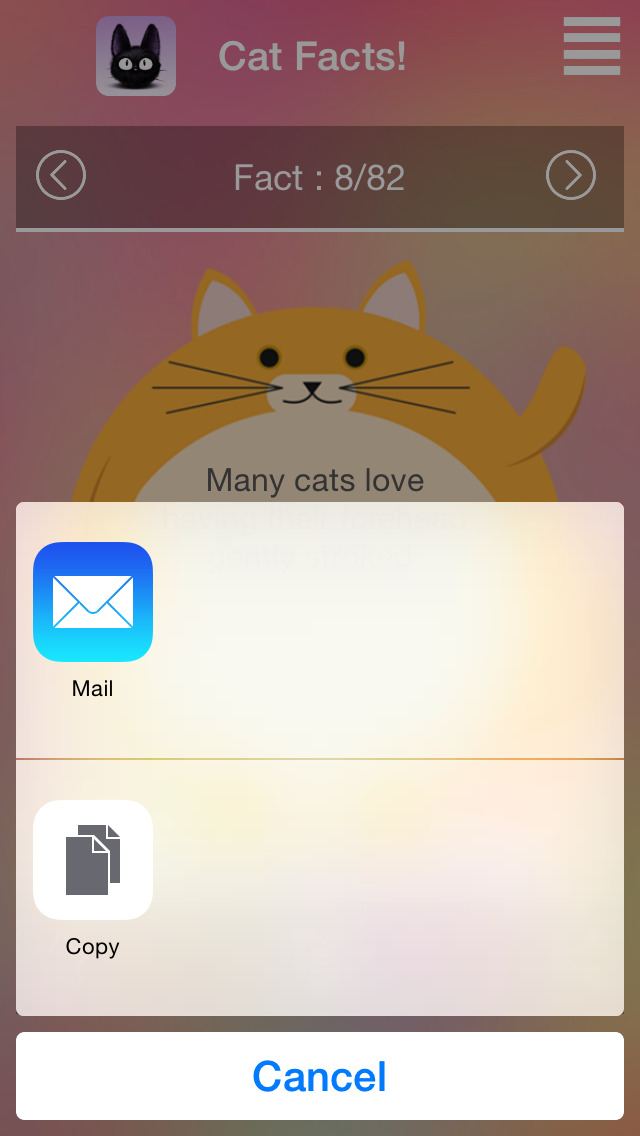 ---
App description:
Whether you are a cat person or a dog person, you can admit that cats are interesting ... Brush up on your feline knowledge with these weird but interesting cat facts..!! Random, fun cat facts, including little known statistics, history, myth, amazing anatomy, and more!!

Thousands of the weirdest cat facts! Share the love with friends! 
Love Cats? Then this is the perfect app for you. Your cat has some pretty amazing powers. Random Most Popular facts worth knowing about your cats ...!
TAG: app, iPhone & iPad,Entertainment
---
Similar Apps
---
More from developer
---