Guide for Kingdom Rush Origins - kingdom rush 3 Guide, Strategy & Tricks
Platform: iPhone & iPad
Author: Deng Jie Jie
Category: Reference
Version: 1.0
Downloads: 138
---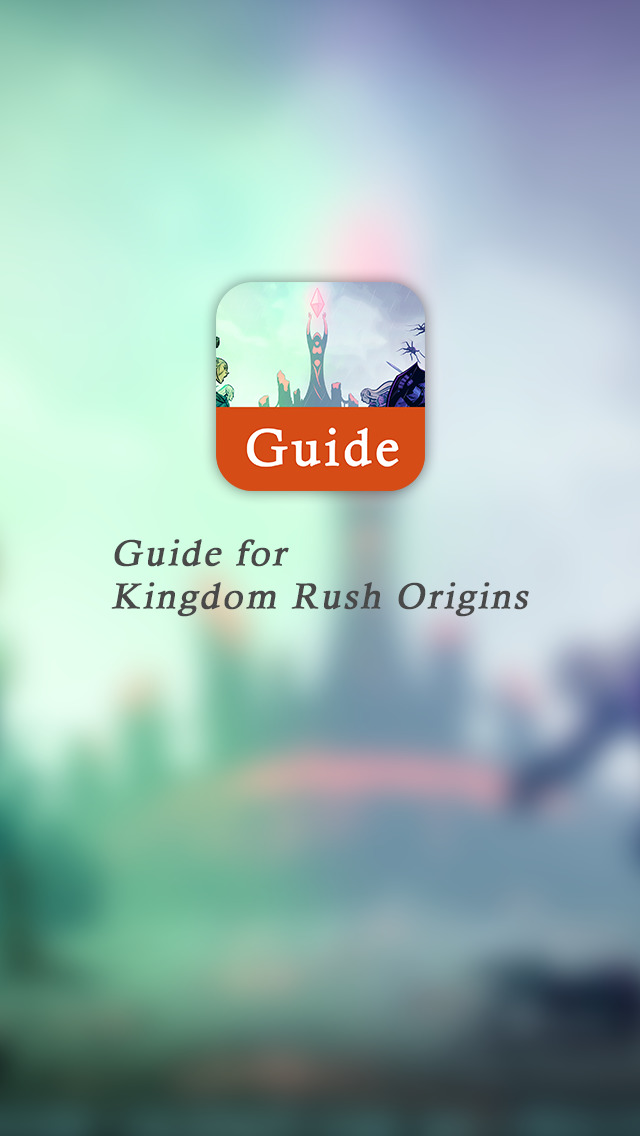 ---
App description:
Guide for Kingdom Rush Origins is the perfect guide for the best fantasy Game.
It mention lot of useful information here for any kingdom rush fan.

The app is a very simple application! This app has a very clear interface. It easy to help you playing game


***Features***

1. A lots of Kingdom Rush Origins Strategy News and Tricks 
2. Keep Your Barracks Strong
3. Know Your Towers!
4. Strengthen Your Strategy Tactics By Creating Choke Points


We make the best Kingdom Rush Origins guide App for you! 

Reviews from users:

"Best guide app I've ever had. Love it." 

"Absolutely love this app. I use it for my game, my friends are surprising. The tips are even more amazing..."
and more… 

If you like this guide app, Share it with your friend!

Legal Disclaimer:
All trademarks and copyrights contained in Kingdom Rush Origins are owned by Ironhide Game Studio. Guide for Kingdom Rush Origins is intended only to assist people playing this excellent game.
TAG: app, iPhone & iPad,Reference
---
Similar Apps
---
More from developer
---