A Smash Jam Balls Puzzle - Throw Jellys To Wipe Them Out FREE
Platform: iPhone & iPad
Author: FISHER CONSULTING LIMITED
Category: Games
Version: 1.0
Downloads: 136
---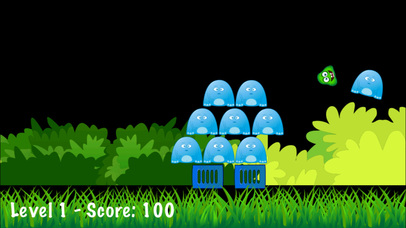 ---
App description:
Smash your way through a a pile of jamballs

in your path and experience the best destruction physics on mobile devices. 

Hit everything you can with this jam ball.

Gameplay is favorably like bowling wherein you get to display and use 

your ability to smash. 

Smash Jam Balls sets a new standard of fun over any break out style 

game you've ever played!

If you're looking for a challenge, this is the best choice! 

New adventures are waiting for you weekly.


Game Features:

- Simple one touch controls: tap anywhere to fly higher

- Easy to play but hard to master

- Superb 3D graphics with breakable objects


- Spectecular visual experience with realistic physics

- New features are coming soon!

SMASH IT or CRASH IT!
TAG: app, iPhone & iPad,Games
---
Similar Apps
---
More from developer
---