LFG for Destiny
Platform: iPhone & iPad
Author: John Rafferty
Category: Social Networking
Version: 4.1.0
Downloads: 60K
---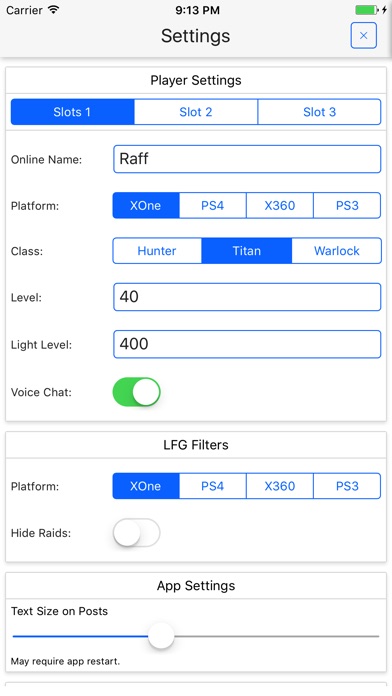 ---
App description:
Need help finding a fireteam?

Use this free iOS app to find a Destiny fireteam fast! Simply search the listings, then message the user on your platform of choice.
Set up your character (or 3) on any platform and with a few taps you can have a group created (along with notes about your post). Done with your group? Simply tap 1 button to remove your existing group and stop the spam.

Simply tap a group you'd like to join and you can either message on Xbox.com or report a troll post (you must be previously logged in in Safari for it to not prompt for credentials for Xbox messaging).

You can have 1 LFG post at any time, if you create a new one, any existing group will be overwritten.

*This app uses a Vendor ID to identify individual devices (to restrict users to 1 post and also to handle reporting). This identifier cannot be tracked back to you personally, it's the reason you don't need to create an account.
TAG: app, iPhone & iPad,Social Networking
---
Similar Apps
---
More from developer
---