Hardest Trivia Quiz For Minecraft
Platform: iPhone & iPad
Author: Benkirane Karim
Category: Games
Version: 1.3
Downloads: 1516
---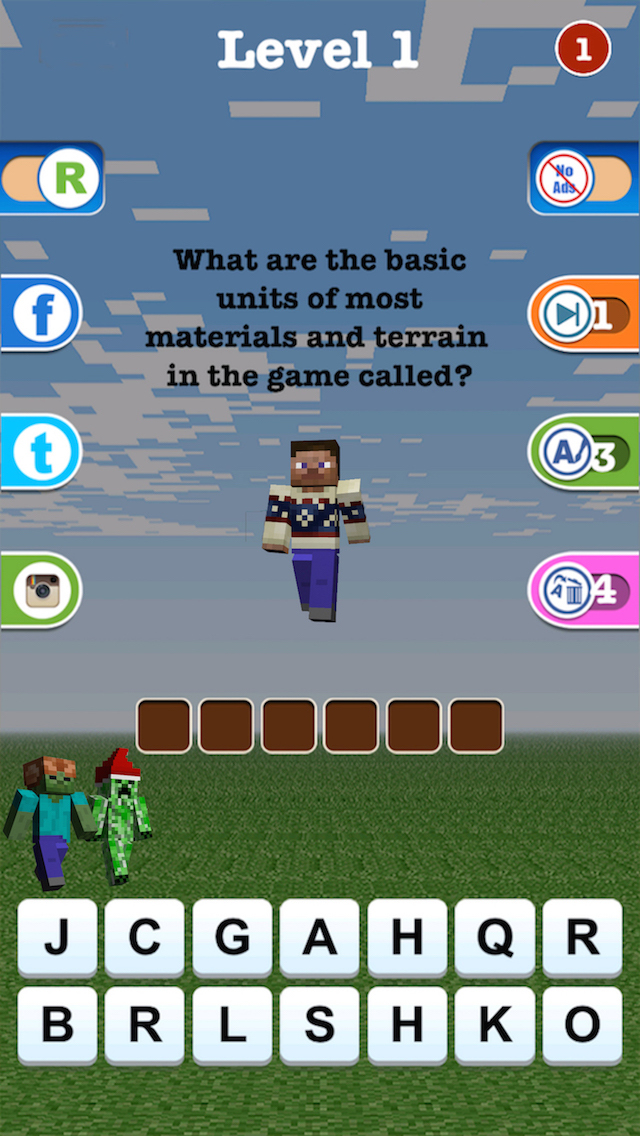 ---
App description:
Are you or your kids a huge Minecraft fan? Then get your minds ready! Guess the words from your favorite Minecraft game..

- Challenge your friends or get matched with other Minecraft fanatics
- Guess the words and see who really knows about Minecraft
- Show off your knowledge and unlock challenges!
- Share with your friends and see who is the best

Download Trivia Quiz For Minecraft now!
TAG: app, iPhone & iPad,Games
---
Similar Apps
---
More from developer
---