Mini Motor Racing
Platform: iPhone & iPad
Author: NextGen Reality Pty. Ltd.
Category: Games
Version: 1.0.2
Downloads: 1630
---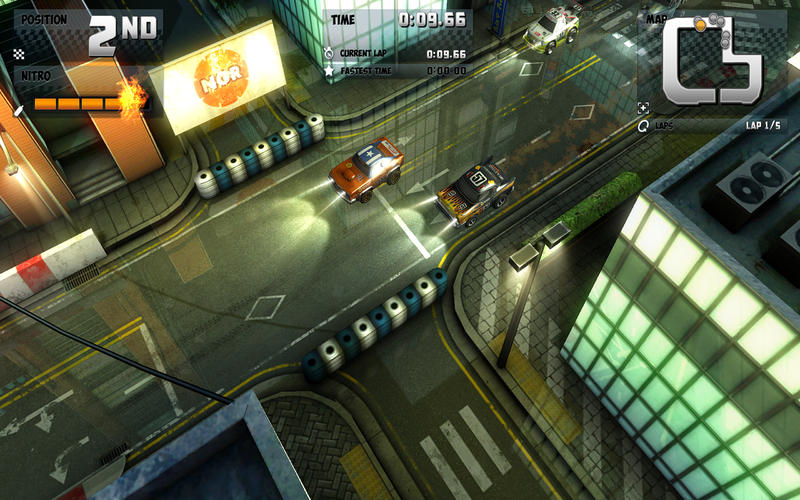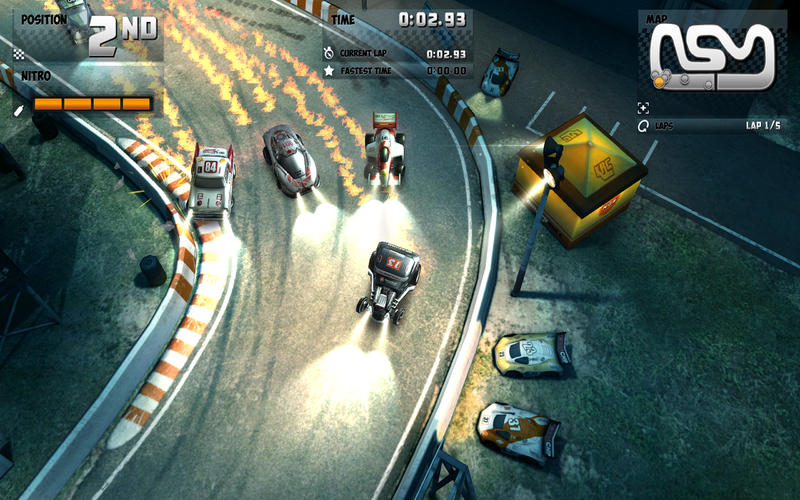 ---
App description:
Start your engines! The most vibrant, super-charged and critically acclaimed iOS racing game (Winner of iOS 2013 Casual Game) has finally made it's way to the Mac App Store!

Welcome to the world of Mini Motor Racing. A high-octane battle royal, Mini Motor Racing has all the style of classic arcade racers combined with the explosive action of modern racing games. Take to the track in over 300 races in the massive career mode, upgrading your ride and expanding your garage as you progress.  

Slide to Play: 4 out of 4 – Must Have

"We wholeheartedly recommend it … looks fantastic ... and is just gosh darn fun to play ... If you've been wanting for an arcade-style racing game, this is the one to back out of the garage."

Touch Gen:

"With impressive graphics, great controls, and a host of unlock-able tracks and cars, it could be the best example of the top down racer yet."

AppSpy:

"Gorgeous visual design; luscious, colorful environments and cute chubby vehicles ... the controls feel fantastic"


GAME FEATURES

CUSTOM CONTROLS
Play Mini Motor Racing like you never have before with our all new mouse and track-pad control scheme! Designed to give you that great Mini Motor Racing feel, without any additional hardware!

ENHANCED GRAPHICS
The Mac version has been fully remastered with ultra high-resolution textures, real-time lighting effects, physics and more. This is the ULTIMATE version of Mini Motor Racing!

YOUR CHOICE OF CARS. Race in fully upgradeable cars, each with their own unique handling and style! Whether it be Sports, Hatch, Big-rig, Pick-up, School Bus, Hot Rod…the list goes on!

WIN RACES, WIN CARS! Win races throughout the game and you'll find yourself behind the wheel of the sweetest rides around including the official Fruit Ninja buggy!

CONTROLLER SUPPORT
3rd party TattieBogle controller support

OFFICIAL FRUIT NINJA BONUSES. Includes special themed tracks and cars for fruit mayhem enthusiasts!

MASSIVE TRACK VARIETY. Race on over 30 tracks, day and night, in varying weather conditions!
TAG: app, iPhone & iPad,Games
---
Similar Apps
---
More from developer
---