Get Followers for Instagram Pro - Get Instagram Followers
Platform: iPhone & iPad
Author: Get Followers LLC
Category: Social Networking
Version: 2.5.7
Downloads: 1583K
---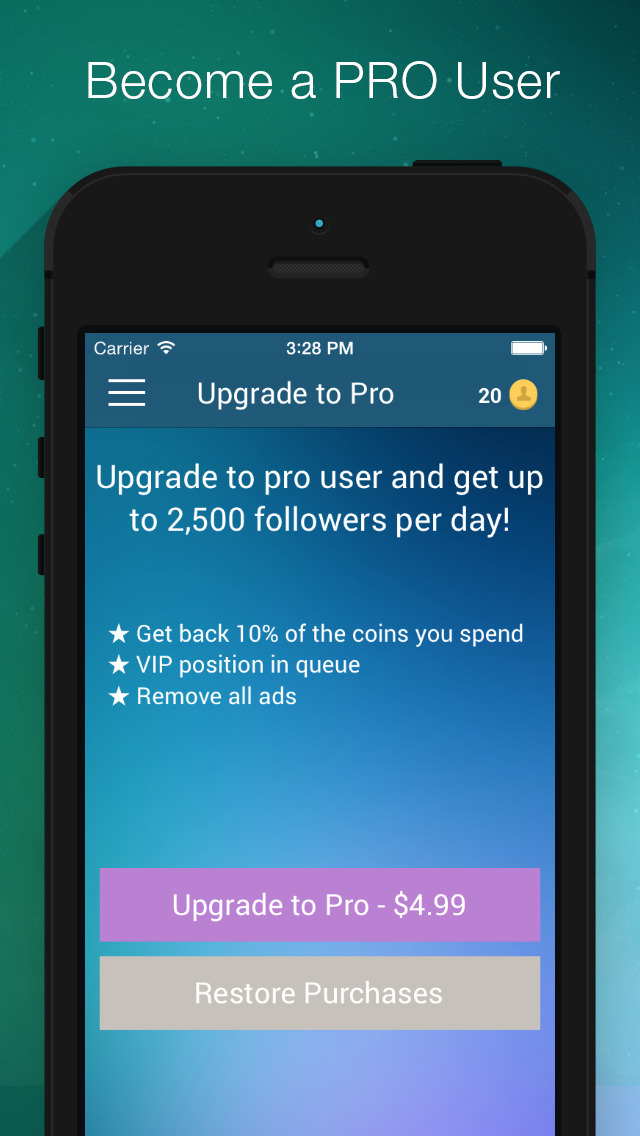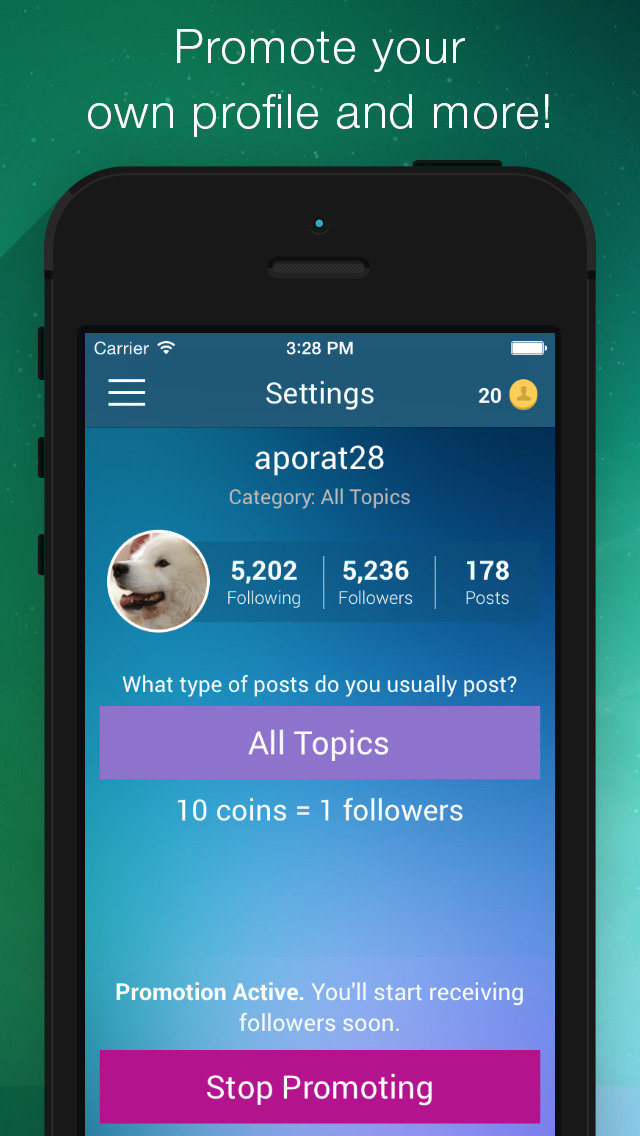 ---
App description:
Get Followers for Instagram Pro is the most effective way to get FREE followers on Instagram!

Promote your Instagram profile through the app and be visible to thousands of Instagram users. 

Discover and follow other interesting users and earn coins you can use to promote your account. 

Features:
- Find users to follow. Earn Coins to follow
- Use coins and promote your user become instant popular on Instagram
- Get famous by getting 1000's of followers
- More coins can be purchased or earned by completing tasks

IMPORTANT NOTES: 
- this app is a directory where Instagram users are classified based on what type of media they post. We encourage you to only follow users you are interested in. We do not sell followers or endorse certain users. We give you an opportunity to promote your Instagram account to our user community. It is up to the users to follow you or not. We cannot guarantee that other users will follow you. 
- this app uses the Instagram™ API and is not endorsed or certifi
ed by Instagram.
TAG: app, iPhone & iPad,Social Networking
---
Similar Apps
---
More from developer
---