OfficeSurfer Pro: for Office 365 SharePoint mobile client
Platform: iPhone & iPad
Author: SUPERNOVA TECH
Category: Business
Version: 1.3
Downloads: 162
---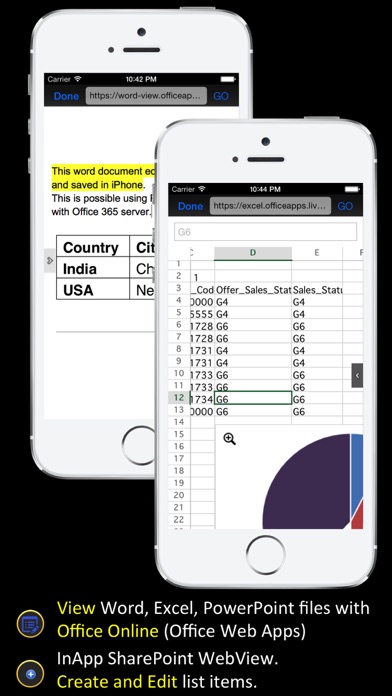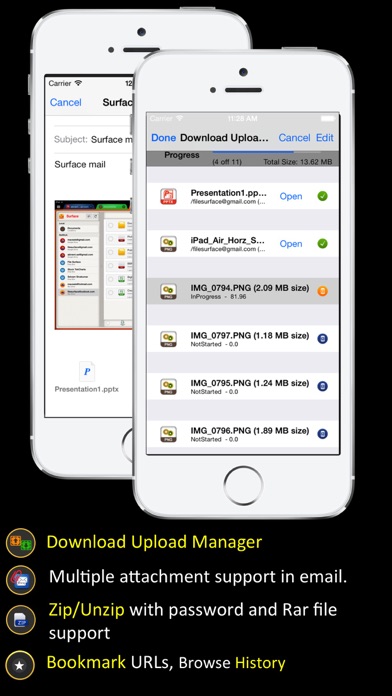 ---
App description:
OfficeSurf 
· OfficeSurf  is a Office 365 SharePoint Client App for the iOS. Access your SharePoint and the Office Documents On-The-Go on your mobile devices iPad / iPhone / iPod. Collaboration made Intuitive and Easy. 

· No Additional Setup OR Modifications required on the SharePoint sites. 

· App provides a secured and fast way to access the sites as-is, by using the same Authentication Model setup and required on the site, and configure the sites once on the client side and access it on the go Anytime from Anywhere. 

· App helps you access wide range of Documents hosted on your sites including the MS Office Documents (Word, Excel, Outlook, PowerPoint) PDFs, Images Emails, Task Lists, Calendars and etc., 

· Brings a whole New Experience the way you access the SharePoint sites with ease, by taking advantage of the Animations, Touch Gestures, Navigation Standards provided by the iOS. 

Features: 
User Experience: 
· Best Mobile User Experience 

· Easy Client Configuration Steps 

· Open the Sites and the Sub-Sites on separate tabs and help browse them simultaneously through the Multiple Tabs available. 


· You can make more room for the current work on the screen by hiding the Retractable List Menu. 

· View Options: Provides different view options 

o Grid View : View the lists as Grid with many columns and the ability to resize the column easily. 

o List View : View the large contents in a List View without shrinking the content in a big view, easy to read the large contents. 

o Cover Flow View : This is a specially Designed View just for the Office Surface App to allow you to Navigate to Multi-Level List items or Folders within a Single View. Allows you to navigate to any content you want with a simple swipe. Highly Responsive and provides best User Experience. 



Documents and Contents: 
· Supports all standard Microsoft Office Documents (Word, Excel, Outlook, PowerPoint), PDFs, Images and etc. 

· Open In Feature: To send the file to other Apps. 


View and Edit Data: 
· SharePoint Item Properties are displayed on the native web view to help view the items as-is they are in SharePoint. 

· Works natively for Data entry events such as Announcements, Blogs, Check-Ins, Check-Outs, Approve/Reject and other operations. 


Security: 
· Create and manage multiple accounts in a secure way. 

· Local Data protected by iOS Sandbox with Hardware Encryption


App presentation in Slide Share

http://www.slideshare.net/SNAdmin/office-surface-2
TAG: app, iPhone & iPad,Business
---
Similar Apps
---
More from developer
---