Viper.
Platform: iPhone & iPad
Author: Gregg Mojica
Category: Social Networking
Version: 5.0
Downloads: 6K
---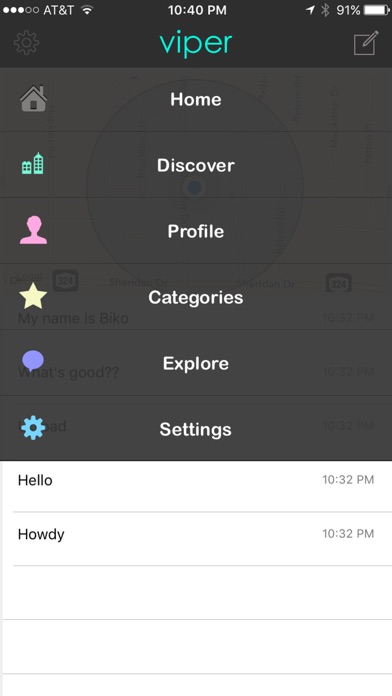 ---
App description:
Get a live feed of what's going around in your area.

Ever feel like you're not truly yourself online?  Not anymore.  Introducing viper.

Viper is the ultimate place to post funny messages.  It's a brand new way to connect at sports events, organizations, businesses, and colleges.

Post funny things relevant to your location.  Or, post a secret or things that you'd be too embarassed to say in person - and no one will ever know.  ;)

Viper is anonymous social network where you can post anything and everything. Share stuff with people in your area - completely anonymously. It's secure fast, and fun.

Viper is location based.  Make a post and show it those nearby - within 2,000 ft or 5 miles miles. Leave that area miles, and it's gone.  Easy as pie.

Features:
-Anonymous Social Network - stay yourself in this truly anonymous environment
-Trending, Popular, Cities Pages
-View other cities
-View Popular Posts
-Simple to use interface
-Strikes Scoring System
-Auto-deletion
-iOS 7 Design
-Location Based Network

-Easy and fun to use!

Viper is 100% free. Your information will never appear on viper.  To learn more about viper and the terms of service, visit ViperApp.co/terms.
TAG: app, iPhone & iPad,Social Networking
---
Similar Apps
---
More from developer
---