Persian SMS
Platform: iPhone & iPad
Author: Adnan Seddighi
Category: Entertainment
Version: 1.0
Downloads: 626
---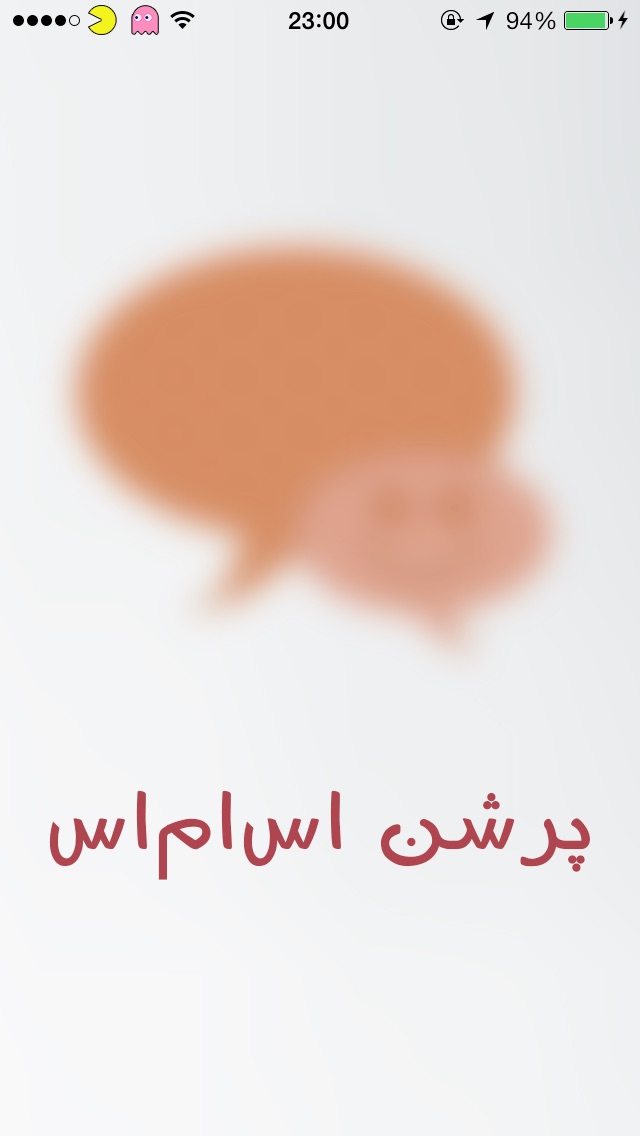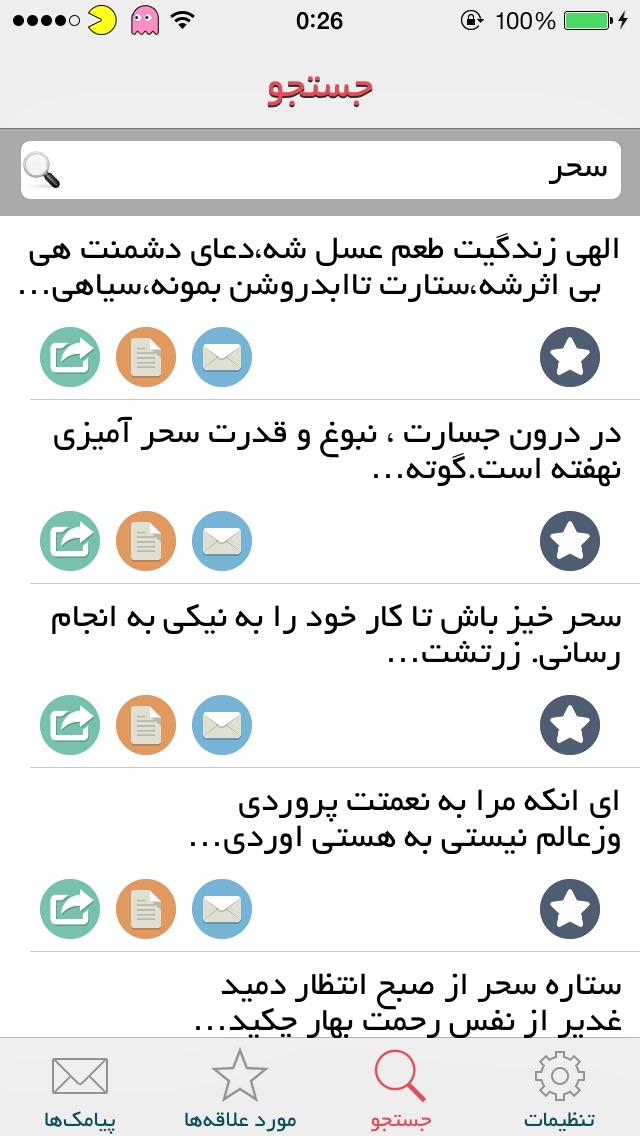 ---
App description:
تاحالا شده وقتی کسی بهتون پیامکی میزنه، شما پیامکی برای جواب دادن نداشته باشین؟ یا مثلا یه مناسبت خاصی باشه، یا تولد کسی که دوسش دارین، ولی هیچ پیامکی توی گوشیتون ندارین که به درد فرستادن بخوره؟

خب با این برنامه دیگه مشکلتون حل میشه!
این برنامه یکی از کاملترین مجموعه‌های پیامک با چیزی بیش از ۲۳ هزار پیامک جدید، متنوع و زیبا، در ده‌ها دسته بندی مختلفه.

امکان ارسال پیامک به صورت مستقیم از برنامه، امکان به اشتراک گذاری پیامک در شبکه‌های اجتماعی مختلف و نیز کپی کردن پیامک در کلیپ‌بورد از ویژگی‌های این برنامست.

همچنین در صورتی که پیامک مد نظرتون رو نتونستین توی انبوه پیامک‌های این برنامه پیدا کنید، میتونید با توجه به لغتی که دوس دارین تو پیامکتون باشه، اونو سرچ کنید! :))

همچنین میتونید پیامک‌های مورد نظرتون رو به گروه پیامک‌های مورد علاقه اضافه کنید تا هر دفه به سرعت بهشون دسترسی داشته باشید!

این مجموعه یکی از کاملترین مجموعه‌های پیامک هست و به صورت متناوب با پیامک‌های جدید و زیبا به روز میشه.

امیدوارم از این برنامه لذت ببرید! :)

Have you ever wanted to reply someone's text, but you had not a single good text in your inbox?

Well this app can solve your problem! This application contain about 23000 messages which is categorized in about 41 section.
This a easy to use applicaion, just select category and boooooom there is lots of messages for you! You can directly send them or share to social networks, or even save them to clipboard.
Have fun :)
TAG: app, iPhone & iPad,Entertainment
---
Similar Apps
---
More from developer
---