A Secret Magic - Curse of the Ancient Village
Platform: iPhone & iPad
Author: Andriy Prosekov
Category: Games
Version: 1.1
Downloads: 204
---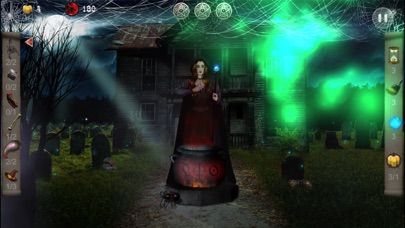 ---
App description:
A long time ago, a small village has been cursed by evil and powerful witch, the evil forces occupied village, and all peoples has been trapped for centuries, many mighty wizards tried break the spell and  free peoples, but all attempts failed, and evil forces won't let go this place until someone will not create 15 magic potions against all evil forces in this village...

Features: 
*15 basic levels with increasing difficulty 
*Multiplayer, play with yours friends 
*Awesome graphics and music 
*Simple controls for maximum gaming pleasure 
*Hours of awesome gameplay 
*Integration with the social networks 
*iPhone 4s and iPhone 5 optimization 
*Comfortable playing on iPad retina 

And Remember: 
Don't touch Fire and Poison ready potions! 
Don't miss ingredients! 
Don't touch rings and coins! 
Use magic spells for help. 
Upgrade black widow and it will collect much more faster fallen treasures! 
Upgrade magic spells for more efficient usage, and purchase scrolls for them! 

Good luck sor
cerer!
TAG: app, iPhone & iPad,Games
---
Similar Apps
---
More from developer
---