Allergy FT: Allergy Food Translator
Platform: iPhone & iPad
Author: Gregg Greenberg
Category: Travel
Version: 2.0
Downloads: 166
---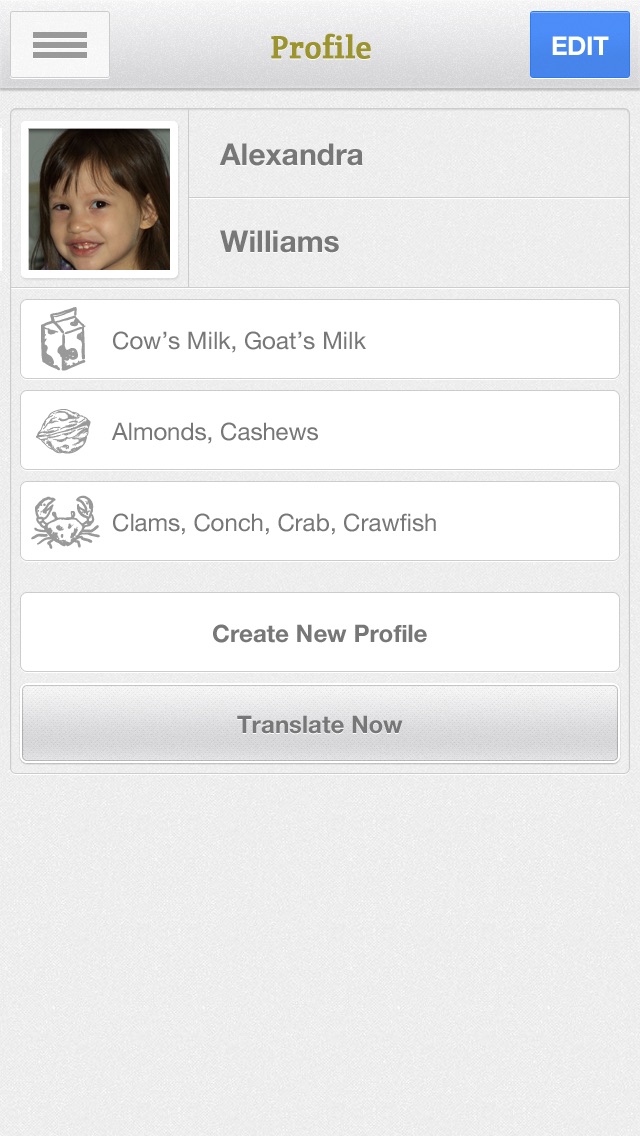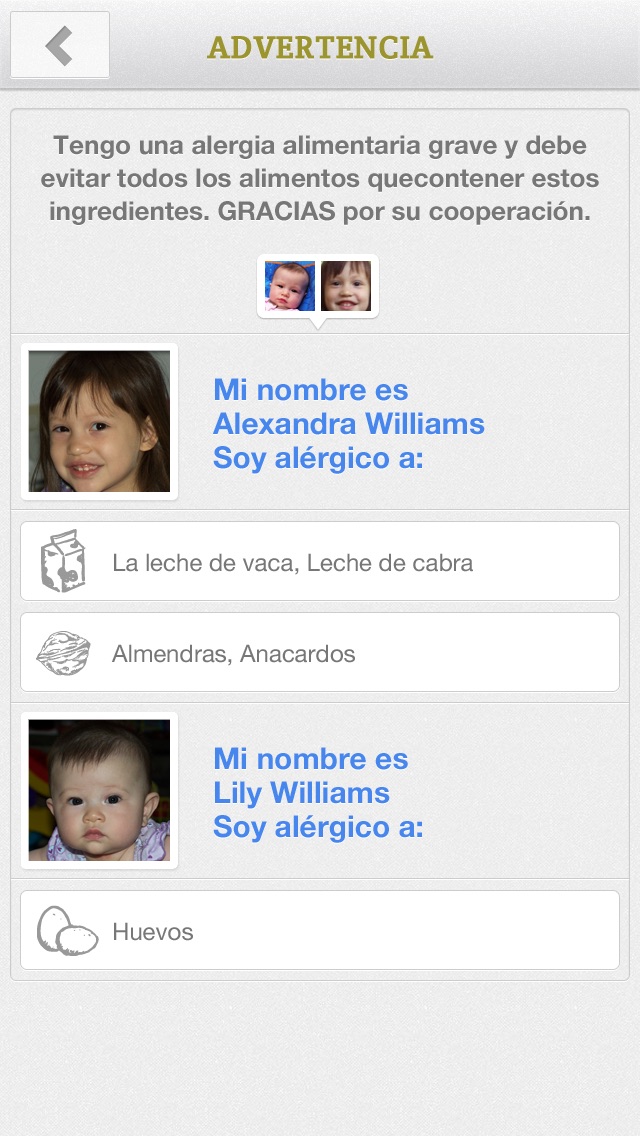 ---
App description:
Do you have food allergies?  Do you travel abroad?  Me too, that's why I built the Allergy FT Food Translator app. Create individual profiles for your entire family, each with a different list of food allergies. Then translate those, with a warning message, into a local language. Show your phone to the waiter and he'll know which foods you need to stay away from.

All of our translations are done by native language speakers.  We currently have 62 different food allergies in the following categories.  Egg Allergies, Fish Allergies, Milk Allergies, Peanut Allergies, Shellfish Allergies, Soy Allergies, Tree Nut Allergies, Wheat Allergies and more. 62 food allergies in total, but If we missed one, you can send us a suggestion.

Everything is built into the app because we know when you're travelling abroad roaming Internet rates can be huge, so no Internet connection is required.

Current languages: French, German, Spanish.

More languages to come.  All future language updates included in p
urchase.
TAG: app, iPhone & iPad,Travel
---
Similar Apps
---
More from developer
---