Filing Cabinet Free for iPhone - mobile database
Platform: iPhone & iPad
Author: Tipirneni Software LLC
Category: Productivity
Version: 1.1.92
Downloads: 156
---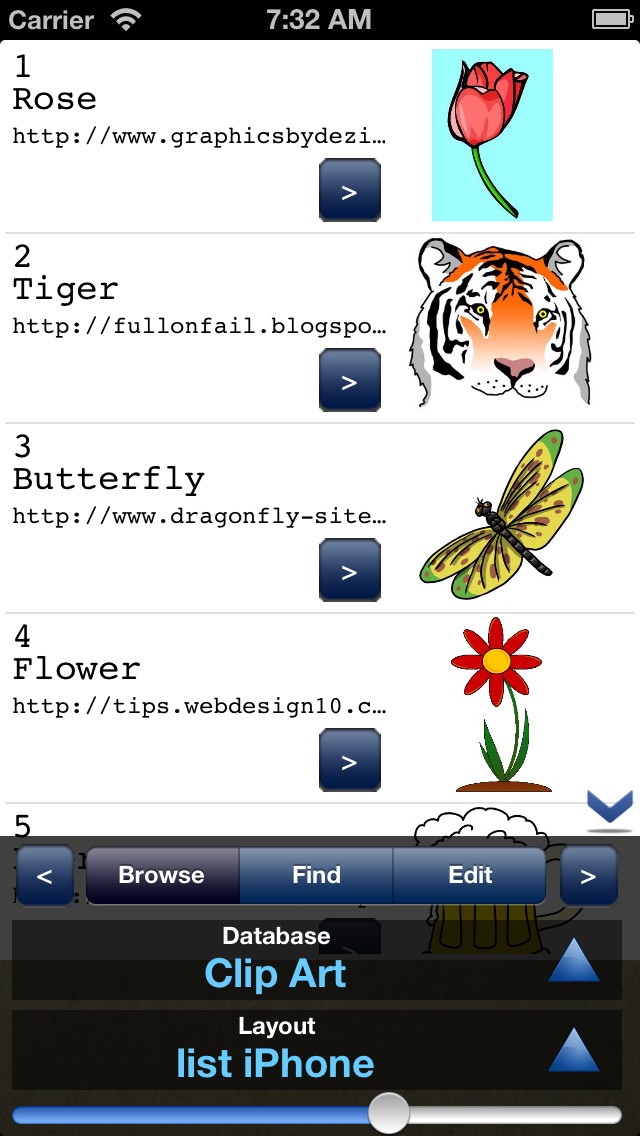 ---
App description:
Filing Cabinet is a new database for iOS that allows you to store any kind of data. Stored data can easily be searched or exported.  Take yourself or your business paperless with minimal effort.  Please visit our website www.tipirnenisoftware.com for complete demo videos.

Features:
- Data stored includes text, images, signatures, numbers, and dates
- Easily search and find information in an instant
- Automatic conversion of your existing PDF documents to a fully searchable database
- Includes 10 pre-made templates for note taking, recipes, grocery list, passwords, and receipts.
- Full documentation including help database and instructional videos
- Import and export to/from CSV format*
- Export databases to PDF
- Public sharing of databases using a cloud-based marketplace

FOR IPHONE/IPOD TOUCH ONLY.  If you have an iPad, please download the regular version of Filing Cabinet which allows you to customize and create your own databases.

*Some features are not fully enabled in this free version of the app.  It restricts the number of records in each database and the number of records returned by a search as well as the ability to import records.  You can purchase the paid version or use in-app purchase to upgrade to the full features.


From the maker of other great apps like Scan to PDF, Type on PDF, PDF Splicer, Sign-N-Send, and Office to PDF
TAG: app, iPhone & iPad,Productivity
---
Similar Apps
---
More from developer
---