Yahoo Mail
Platform: iPhone & iPad
Author: Yahoo! Inc.
Category: Productivity
Version: 4.20
Downloads: 17M
---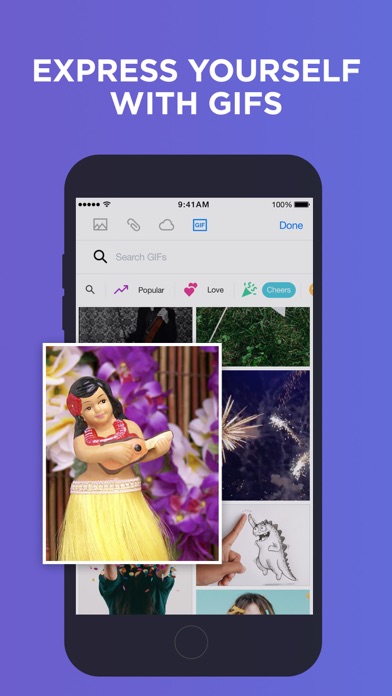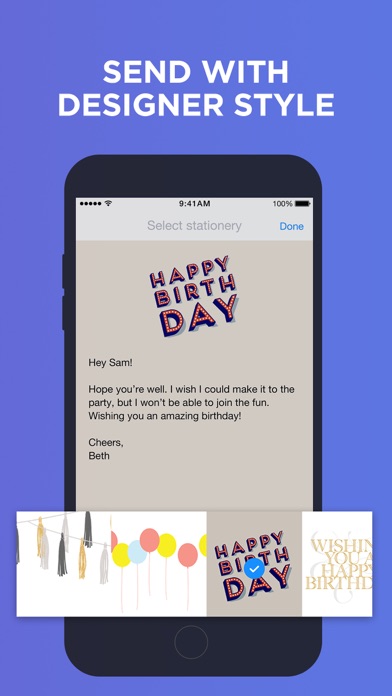 ---
App description:
The best email app to easily organize your Gmail, Outlook (Hotmail), AOL and Yahoo accounts. Regardless of your email address, you can experience the Yahoo Mail app's beautiful design, easy-to-use interface and lightning fast speed. Plus, Yahoo Mail offers 1000 GB of free cloud storage, so you never have to worry about space again.

- SIGN UP WITH ANY ACCOUNT - Works with non-Yahoo email addresses, including Gmail, Outlook and AOL. No Yahoo email address required.

- CUSTOMIZE YOUR SWIPES - Choose different actions like delete, archive, move and more when you swipe left or right on a message.

- GET NOTIFICATIONS FROM PEOPLE ONLY - Get notified only when you receive a new email from a person, not companies or newsletters.

- CALLER ID - Not sure who is calling you? Yahoo Mail can automatically display mail contacts for incoming callers. 

- QUICKLY SEARCH - Search across all of your messages, contacts, files and photos, faster than ever.

- GET CREATIVE - Make sure your emails stand out with animated photos and artist-designed stationery from Paperless Post.


- SEND MULTIPLE ATTACHMENTS - Easily add photos, videos, and documents to an email, all at once.

- NEVER LOSE AN EMAIL - Keep all of your emails with 1000 GB of free cloud space.

- CHOOSE A THEME - Select different backgrounds and text colors for your Yahoo inbox.

- DITCH PASSWORDS - Enable Account Key for secure, password-free sign in.

- CONNECT GOOGLE DRIVE AND DROPBOX - Easily access and send photos and documents you've stored in the cloud.

- BE IN THE KNOW - Get breaking news from Yahoo right in the app.

GET YAHOO MAIL PRO on mobile - Get ad-free mail on Yahoo Mail for iOS and priority customer support.
- Available as an in-app purchase at $0.99/month or $9.99/year, charged to your iTunes account
- Subscription will auto-renew each month or year within 24 hours of your renewal date
- Manage or cancel your subscription via Account Settings
- Read our terms of service at https://policies.yahoo.com/us/en/yahoo/terms/product-atos/comms-mailadfree/index.htm and privacy policy at https://policies.yahoo.com/us/en/yahoo/privacy/products/mail/index.htm

Notes: 
- To see all the new features, upgrade your device to iOS11. 
- Optimized for use with VoiceOver.
TAG: app, iPhone & iPad,Productivity
---
Similar Apps
---
More from developer
---