Infinity Ring: The King of Diamonds
Platform: iPhone & iPad
Author: Scholastic Inc.
Category: Education
Version: 1.5
Downloads: 15K
---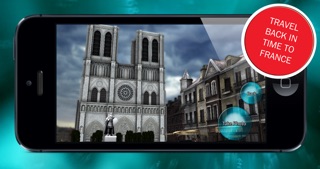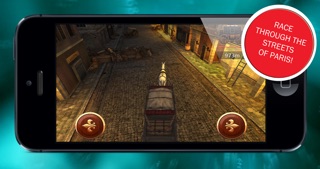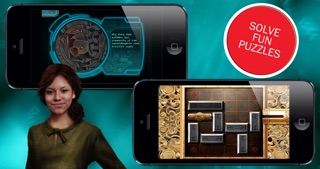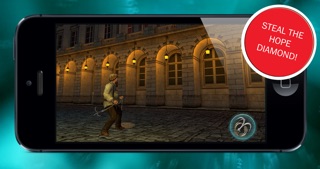 ---
App description:
**Parents' Choice Award Recipient**

History is broken, and three kids must travel back in time to set it right!

Infinity Ring is an epic time-travel adventure told in seven books and seven original app episodes.

When best friends Dak and Sera discover the key to time travel—the Infinity Ring—they're swept up in a centuries-long secret war for the fate of humanity. Recruited by the Hystorians, a secret society that dates back to Aristotle, the kids learn that history has gone disastrously off course—and it's up to them to save it. As if that's not hard enough, in every era there are deadly SQ Time Wardens, determined to stop them. . . .

The King of Diamonds is set in Paris, during the French Revolution. Dak, Sera, and fellow HystorianRiq have to prevent the SQ from stealing the Crown Jewels and crushing the revolution.

Are you ready to help them?

Features:

•YOU must save the French Revolution by stealing the French Blue Diamond!
•Explore realistically designed 3-D Paris in 1792.
•Meet and interact with historical figures such as King Louis XVI.

•Play eight exciting mini-games, including Stagecoach Chase, Grappling Hook, and Lock Picking games.
•Take photos of things you see along the way.
•View your collections and photos in the Vault.
•Earn medals by completing side quests and mastering games!

Disclosure for Parents
--------
--------
This app does not collect any personally identifiable information.

This app contains:

•Information and advertising about Scholastic and third party products
•Links ONLY to Scholastic-owned websites and Apple's App Store
•No social media sharing
•No location tracking functions

Privacy Policy: http://www.infinityring.com/privacy-policy
Developer: Scholastic Inc., 557 Broadway, New York, New York 10012, 800-SCHOLASTIC, custserv@scholastic.com
Customer Support: http://www.infinityring.com/help
Infinity Ring questions: help@infinityring.com
TAG: app, iPhone & iPad,Education
---
Similar Apps
---
More from developer
---