Jotbox - Send quick notes to your inbox
Platform: iPhone & iPad
Author: First and Third, Inc
Category: Productivity
Version: 3.0.1
Downloads: 1614
---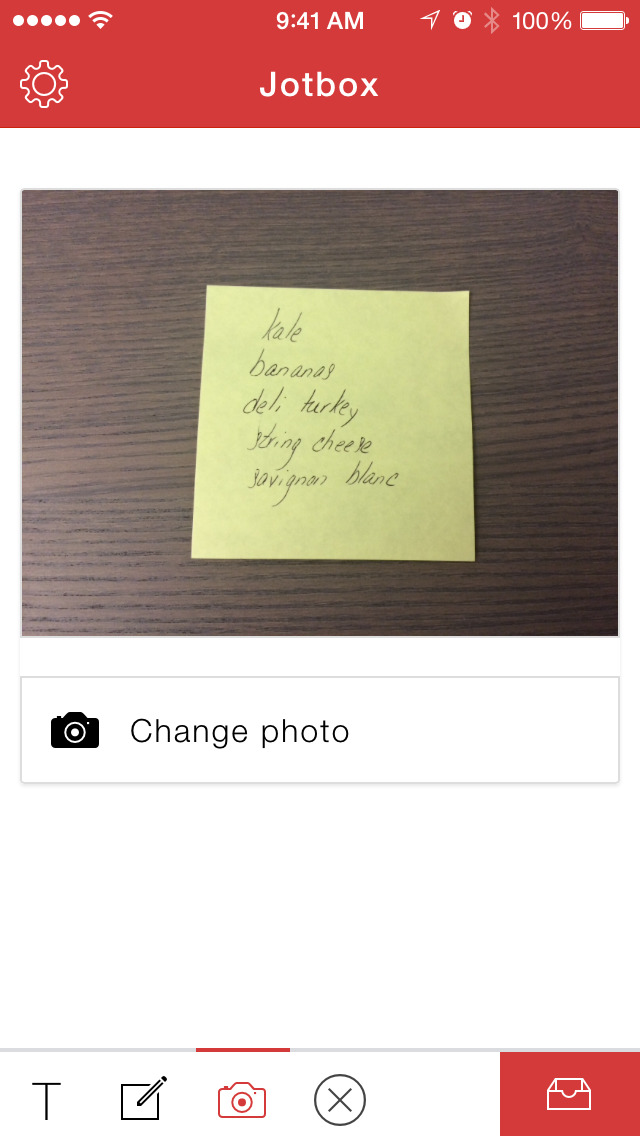 ---
App description:
Jotbox is a simple way to quickly write a note or jot down an idea and send it to your email inbox or Evernote account. 

When it comes to getting an idea down or quickly writing a note before you forget it, time is of the essence. Thats why with Jotbox we've removed the barriers between you and your ideas. With a single tap to open the app, you can start typing a thought, scribbling an idea, or capturing an inspirational photo. And one last tap emails it to your inbox or Evernote to save for later.

No matter how inspiration strikes, we have multiple ways for you to record your ideas: 
- Text or dictate with the keyboard
- Scribble with your finger or stylus
- Capture a photo with your camera or from your library
- Or combine any of the methods above in to a single note
 
We've built Jotbox to fit in to your life, not make it harder. Without having to learn a new, complex app you can quickly get an idea down and put it in a place that you check regularly.

Jotbox also works offline, so if you aren't connected to the internet, but need to remember a brilliant idea, Jotbox will store your idea and send it to you when you get connected.


We built Jotbox because it was an app we wanted to use, but we want to hear from you on how we can help record your notes. Click on the Support link in the App Store, tweet us @JotboxMe, or email us at jotbox@firstandthird.com and let us know your comments and suggestions.
TAG: app, iPhone & iPad,Productivity
---
Similar Apps
---
More from developer
---