OnePad Pocket Notebook
Platform: iPhone & iPad
Author: Retrobit, LLC
Category: Productivity
Version: 1.4.1
Downloads: 1654
---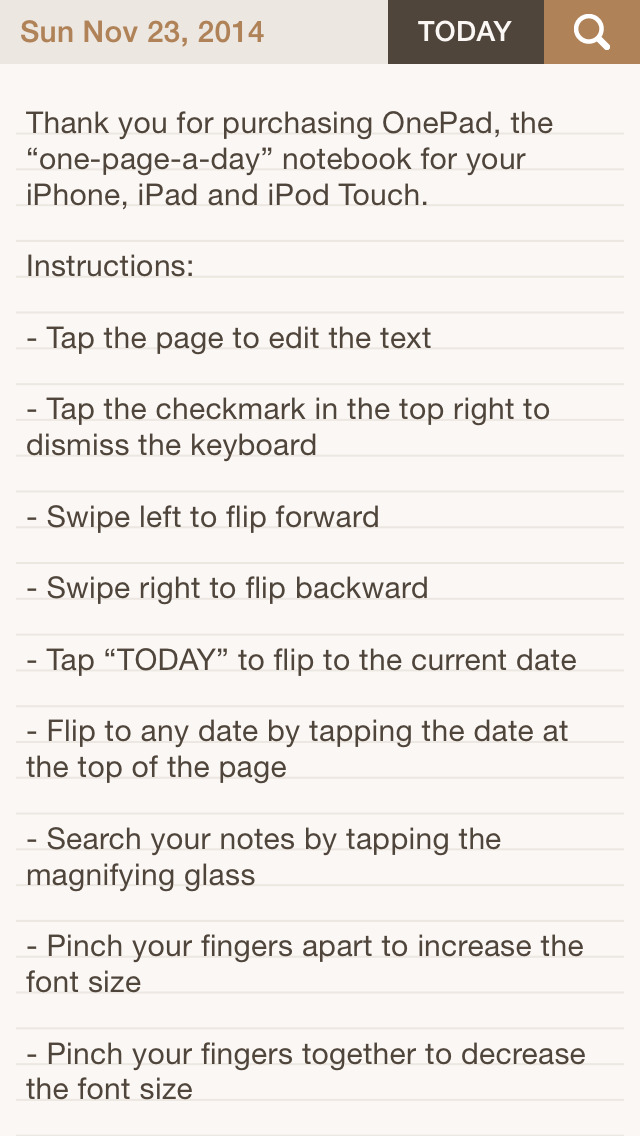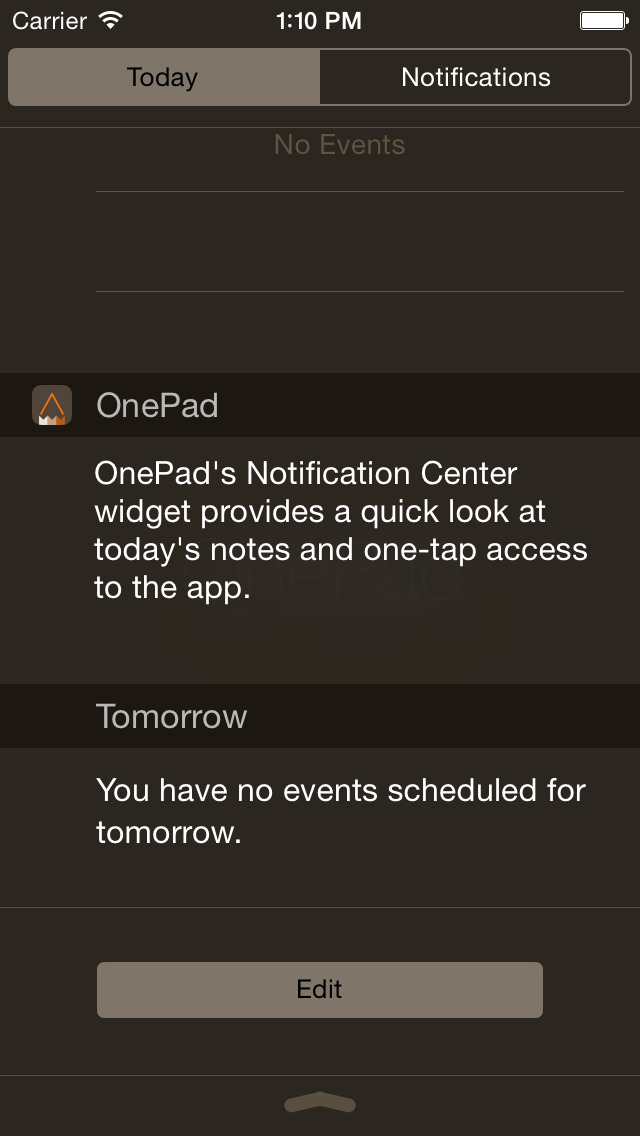 ---
App description:
** ANNIVERSARY SALE! OnePad is 33% off this week to celebrate its 3rd year on the App Store! **

It's like a paper notebook in your pocket that always has more pages. OnePad is the "one-page-a-day" notebook for your iPhone, iPod Touch and iPad that syncs using your iCloud account. There are no "files" or "folders". Just one page for every day.

"So Simple it's Perfect! — I use this app all the time to write my notes and have them sync between my iPad and iPhone - an excellent app, 5 stars!" - App Store Reviewer

OnePad's interface is simple and friction free. Just tap the application icon and you're ready to write. Need a quick reminder? Flip forward to leave yourself a note for tomorrow and it will be the first thing you see when you open OnePad in the morning. Need to find something you wrote yesterday? Flip back and it's right there where you left it, not buried in some list of files. Don't remember when you wrote it down? Tap the magnifying glass icon and quickly search all of your notes. Use Notification Center? The new OnePad widget always puts today's notes in easy reach.


** Please note that OnePad does NOT provide separate password protection. **

TOP FEATURES

- Clean, simple interface that puts your text first
- Universal app that runs on the iPhone, iPod Touch and iPad
- Uses your iCloud account to keep all your devices in sync
- Includes a Notification Center widget that displays your notes for today and provides one-tap access to the app
- Supports both portrait and landscape orientations on all devices
- Email a single note or export your entire collection as a text file
- Backup, restore and transfer your notes using OnePad archive files
- Multiple font sizes
- "Choose your own" interface color
- Optimized for all display sizes

See the FAQ or get support at www.onepadapp.com.

MORE USER REVIEWS

"Simply productive — Love this app and have used it regularly for a couple of years. Of all the amazing productivity apps that are out there, OnePad's note-a-day structure still makes the most sense. For me it's become an uncomplicated todo list, task manager, calendar and notepad that I start my writing projects in. It provides one simple canvas for everything happening today, without having to give thought to a complex structure or multiple apps."

"Simple. Elegant. Easy. Useful. — Very glad I decided to download and try this app."

"Impressed — Very clean and refined. Does exactly what it says it does, and the app is very well designed. Bravo."

"Just what I have been looking for! — It seems that all the other apps in this category all try and throw in everything, the kitchen sink, and a handy tip calculator."
TAG: app, iPhone & iPad,Productivity
---
Similar Apps
---
More from developer
---