Stock Analyst Pro
Platform: iPhone & iPad
Author: InoApp LLC
Category: Finance
Version: 3.1.3
Downloads: 1614
---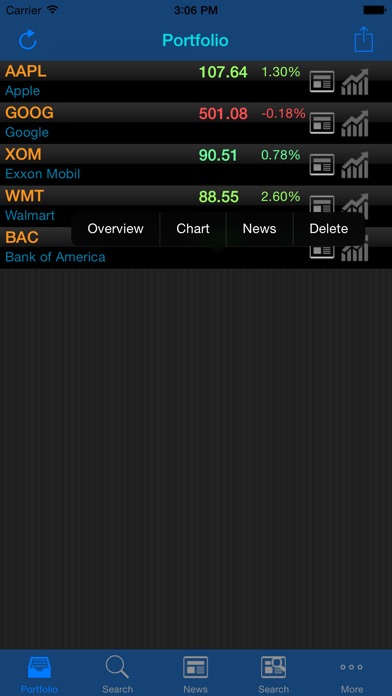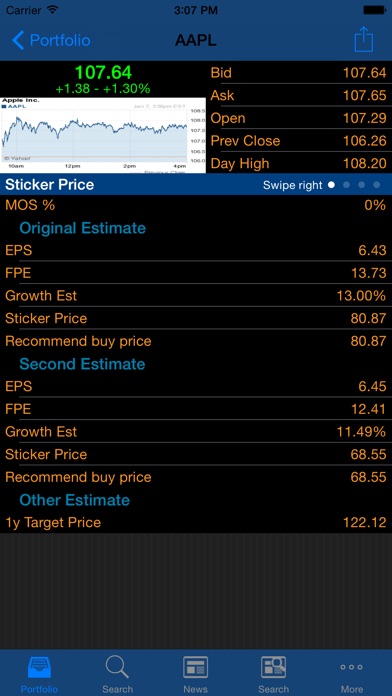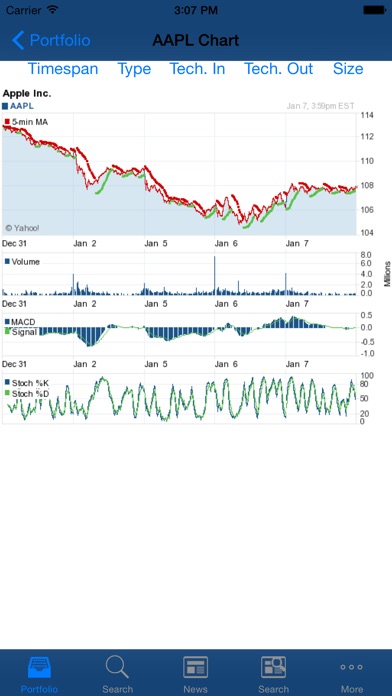 ---
App description:
Stock investing for everyone. Whether you are beginner or pro, investor or trader, this app is a must tool. 

This app offers unique *Stock Sticker Price* together with stock market news, stock quote data, company news of any public US stocks, fundamental analysis and technical analysis in easy-to-understand formats. 

*** Special Features *** 

- Easy-to-understand buy/sell/hold technical signals for stock traders. 

- Unique Easy-to-understand Stock Sticker Price (also known as intrinsic value, true value or target price) and Recommend buy price for fundamental Warren Buffet-style and Phil Town's Rule #1 investors. 
Once you know a company's Sticker Price, which is its value regardless of the price it is selling for on the market, you are on your way to investing with certainty. 

You don't have to subscribe to expensive newsletters in order to get the "target price". You can get it now via this app at pocket change price. Stock Analyst will always be at reach of your finger tip. 

Notes: only US stocks supported. ETF not supported. Stock Sticker Price is available for stocks with earning records for at least 5 years. 


*** Pro version feature ***
- Priority update over standard version
- Full feature chart with options: timespan, type, size and technical indicators inside/outside.

*** Standard Features *** 

- Portfolio with quote price, company news, and chart.

- Fundamental analysis: 
+ Provides Sticker Price (a.k.a intrinsic value or true value), adjustable MOS, and Recommend buy price. 

- Technical analysis:
+ Provides a wide range of technical signals are provided in easy to understand buy/sell/hold format. No charting skill needed. 
+ Short Term Indicators: ADX, MA, MACD, Bollinger Bands. Short Term Indicators Average is provided for easy to understand purpose. 
+ Medium Term Indicators: CCI, MA, MACD, PTP. Medium Term Indicators Average is provided for easy to understand purpose. 
+ Long Term Indicators: CCI, MA, MACD. Long Term Indicators Average is provided for easy to understand purpose. 
+ Overall Average is provided for easy to understand purpose. 
+ Short Term price indicators: Support, Resistance, Pivot 

- Extensive news features:
+ Market news from popular stock news sources such as Market Watch, Jim Cramer, The Street, Morningstar, Forbes, Fool.com, CNBC... In addition, each news source may have multiple news feeds. 
+ Company news for your stocks in portfolio. 
+ News preview: allows you to preview a news in non-bloated format.
+ Rich action menu: allows users to save, share with friend via SMS and email, or share via social media. 
+ Social media sharing via Twitter, Instapaper, Read It Later, LinkedIn, Tumblr, Evernote...
+ Saved news
+ Color coding news item
TAG: app, iPhone & iPad,Finance
---
Similar Apps
---
More from developer
---