Mushroom Farm Defense
Platform: iPhone & iPad
Author: AFOLI JSC
Category: Games
Version: 1.0
Downloads: 672
---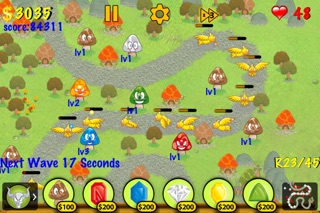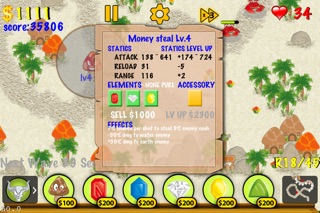 ---
App description:
Mushroom Farm Defense is a very attractive and smart tactical game. Build towers to defend your farm from enemies. Use basic elements to upgrade and enhance your towers and make magical effects by flexible combination of the elements to make 20 different towers with variety of effects.

Mushroom Farm Defense 1.0:
     - 10 maps with exclusive routes
    - 16 different dangerous enemies back to back attacks. You have to combine 5 basic elements to defeat the enemies.
    - 10 charms to upgrade power your towers.
    - online ranking
    - attrative and diversed effects

Bunch of interesting challenges ahead. Find your tactical ability by putting your towers in the most appropriate positions. Arrange the elements to find the miracles of the towers. Try this excellent tactical game.
TAG: app, iPhone & iPad,Games
---
Similar Apps
---
More from developer
---