الشيخ صالح بن فوزان الفوزان - شرح الأصول الثلاثة - الصوتية Shaikh Saleh Fawzan - Lectures
Platform: iPhone & iPad
Author: Preach Media
Category: Social Networking
Version: 6.0
Downloads: 270
---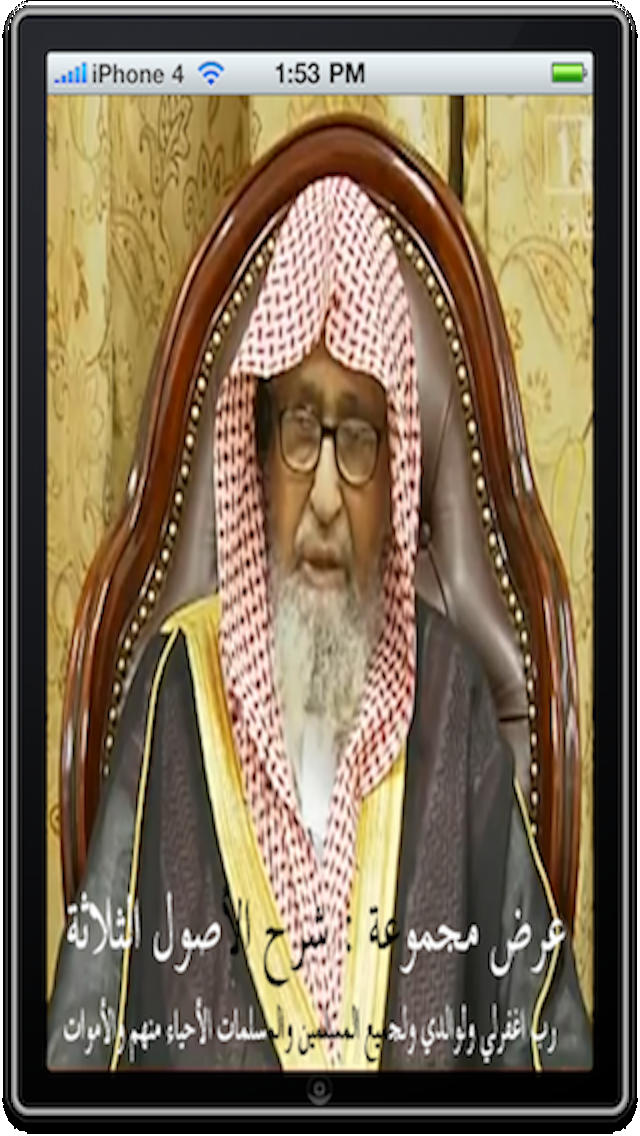 ---
App description:
Important :
May ALLAH(SWT) forgive all muslims. (AMEEN)

الشيخ صالح بن فوزان الفوزان - شرح الأصول الثلاثة - الصوتية Shaikh Saleh Fawzan - Lectures

√ Added audio background support. 

√ اضاف لدعم خلفية الصوت

This app contains lectures (Commentary) of very popular Saudi Scholar Shaikh Saleh Bin Fawzan Al Fawzan (Hafiza Hullah on very popular book "Usool Salasa" which held in Saudi Arabia.

Shaikh (Hafiza Hullah) described this book very briefly & very calmly, muslim ummah have to benifit from his lectures.

Our goal from this app is to benefit the Muslim Ummah.

Features:

* All audio files is present in this app itself.
* No need of internet connection to listen the lectures.
* Very good quality of audio.
* All audio files has been compressed.
* Audio controls on your finger tips.

Note : Don't forget us in your great prayers.

رب اغفرلي ولوالدي ولجميع المسلمين والمسلمات الأحياء منهم والأموات . آمين

الشيخ صالح بن فوزان الفوزان - شرح الأصول الثلاثة - الصوتية

هذا التطبيق يحتوي على المحاضرات (التعليق) للشيخ صالح بن فوزان الفوزان (حفظه الله ) على الكتاب المعروف الأصول الثلاثة الذي عقد في المملكة العربية السعودية.


الشيخ (حفظه الله ) وصف هذا الكتاب لفترة وجيزة وبهدوء، والأمة الإسلامية للاستفادة من محاضراته.

هدفنا من هذا التطبيق هو لصالح الأمة الإسلامية.

الميزات :

* جميع الملفات الصوتية موجودة في هذا التطبيق نفسه.
* لا حاجة للاتصال بالإنترنت للاستماع الدروس.
* نوعية جيدة جدا من الصوت.
* تم ضغطها جميع الملفات الصوتية.
* السمعية والضوابط في اصبعك النصائح.

ملاحظة : لا تنسونا في صلواتكم صالحة.
TAG: app, iPhone & iPad,Social Networking
---
Similar Apps
---
More from developer
---