Number Guru - Reverse Phone & Caller Lookup
Platform: iPhone & iPad
Author: BeenVerified, Inc.
Category: Utilities
Version: 1.2.4
Downloads: 155K
---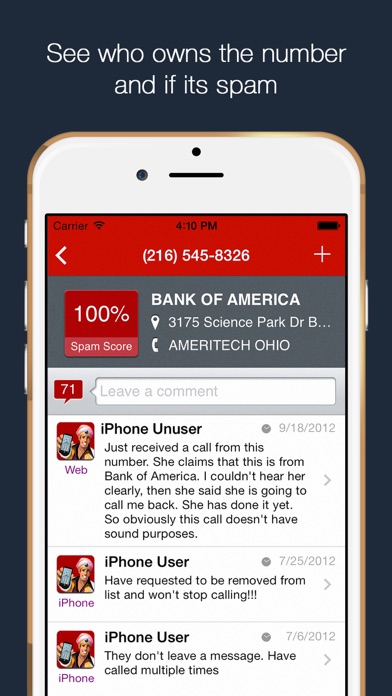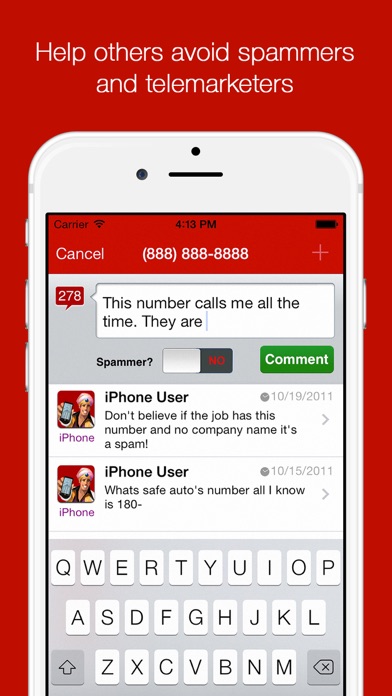 ---
App description:
Free Unlimited Reverse Phone Lookups

**Top 10 Utilities App**
**Top 150 Free Apps Overall"

As seen on Mashable, PCworld, BGR, and Appadvice!

The NumberGuru is the biggest, baddest, and most handsome callerID and reverse phone service you've ever seen. Find out instantly who's calling you. 

Is it a spammer, is it a telemarketer or how about one of those pesky debt collectors? Maybe it's a long lost love or a job offer you've been waiting for. Never have to worry about not knowing who the heck is calling you ever again! 

Simply download the NumberGuru callerID and reverse phone app, open it up and start searching! The app and searches are 100% free. What are you waiting for? Start using it today! 

The NumberGuru comes free with good karma too :)

Beta Features
* Covers about 100% of landlines and 50% of cell phones.  Verizon wireless numbers not included. 
* Covers 100% of telemarketers, debt collectors, or 800# numbers. By law they are required to disclose their name or they are spammers!

* Provides comments from other members to help you identify the type of caller. 
* Free, Unlimited Searches right from your iPhone or iPod Touch.
* Shows the original carrier. *Note* doesn't take into account porting numbers to new carriers. 
* Good Karma, Peace, and Serenity
TAG: app, iPhone & iPad,Utilities
---
Similar Apps
---
More from developer
---