Map
Platform: iPhone & iPad
Author: Seligman Ventures Ltd
Category: Navigation
Version: 2.0
Downloads: 1650
---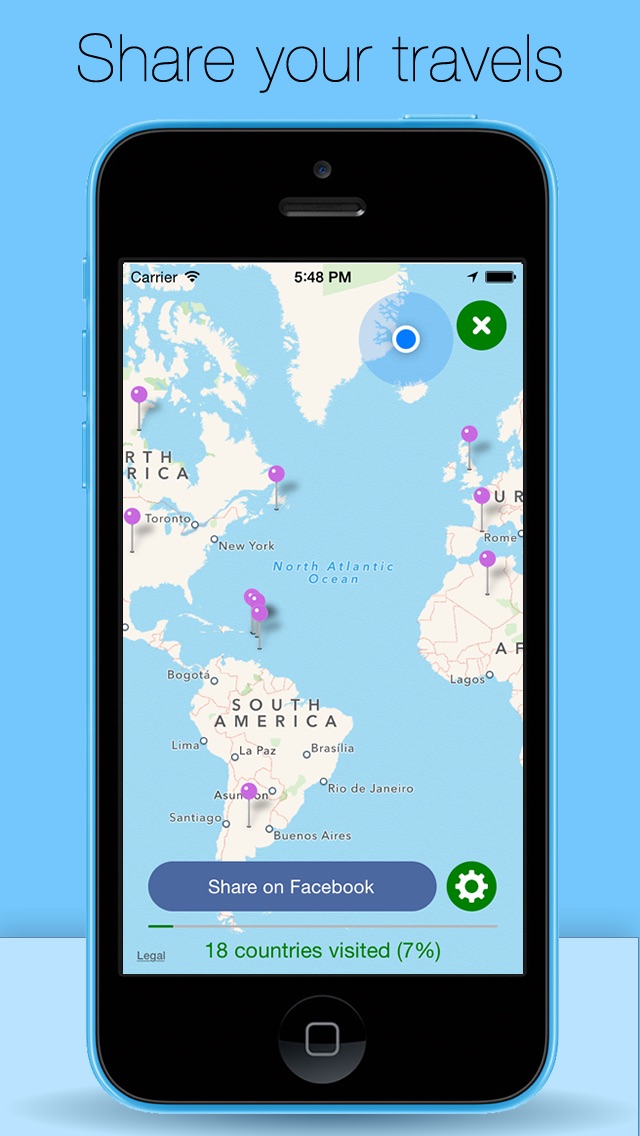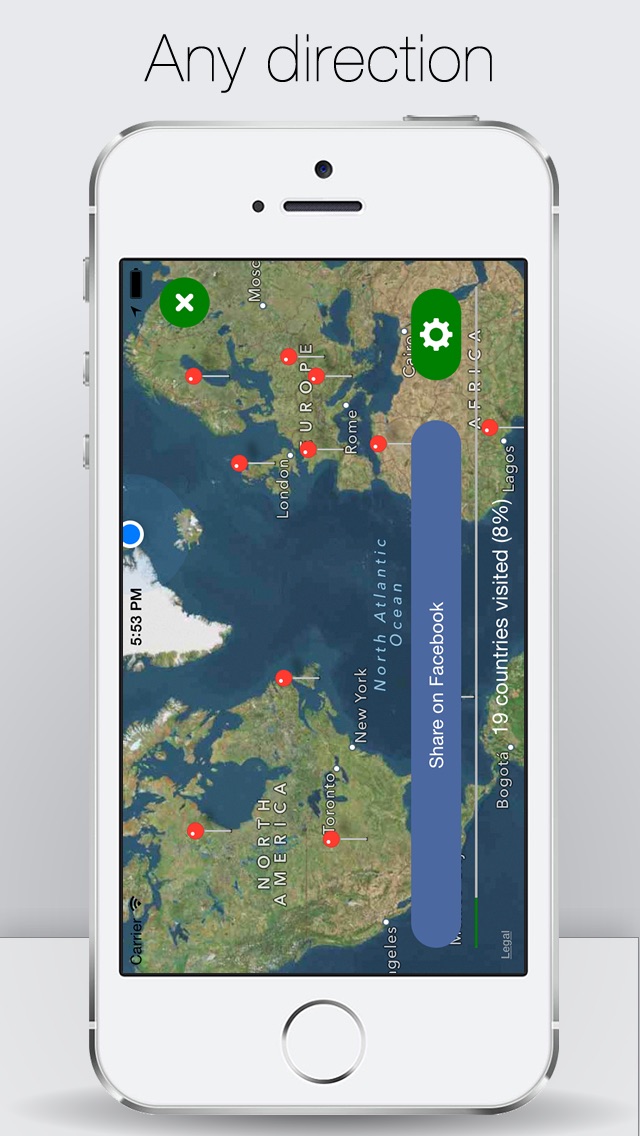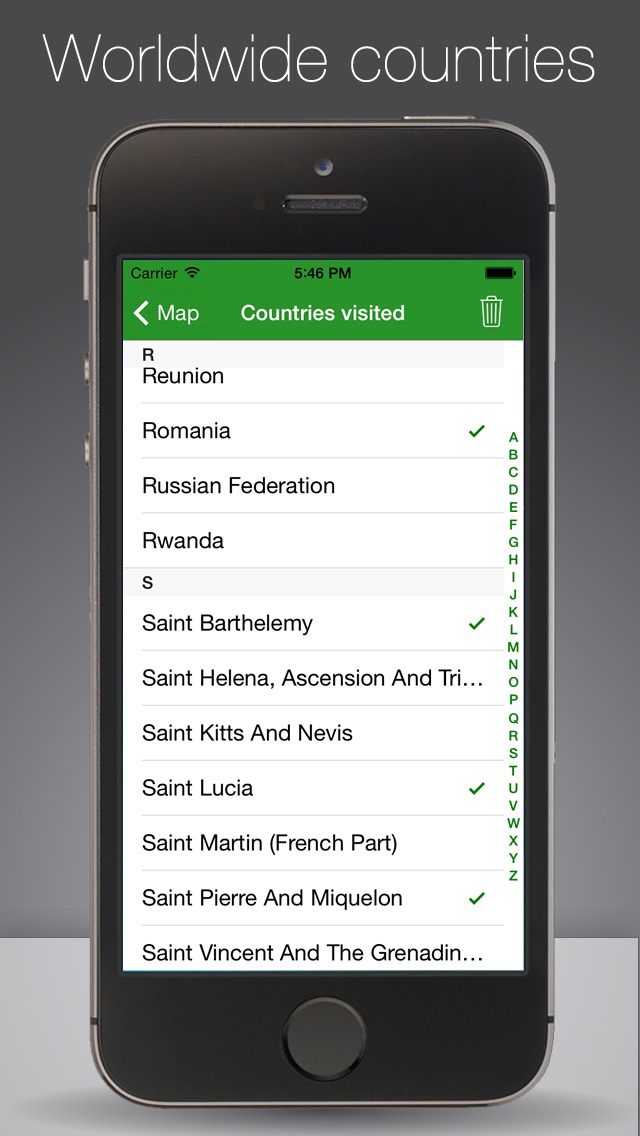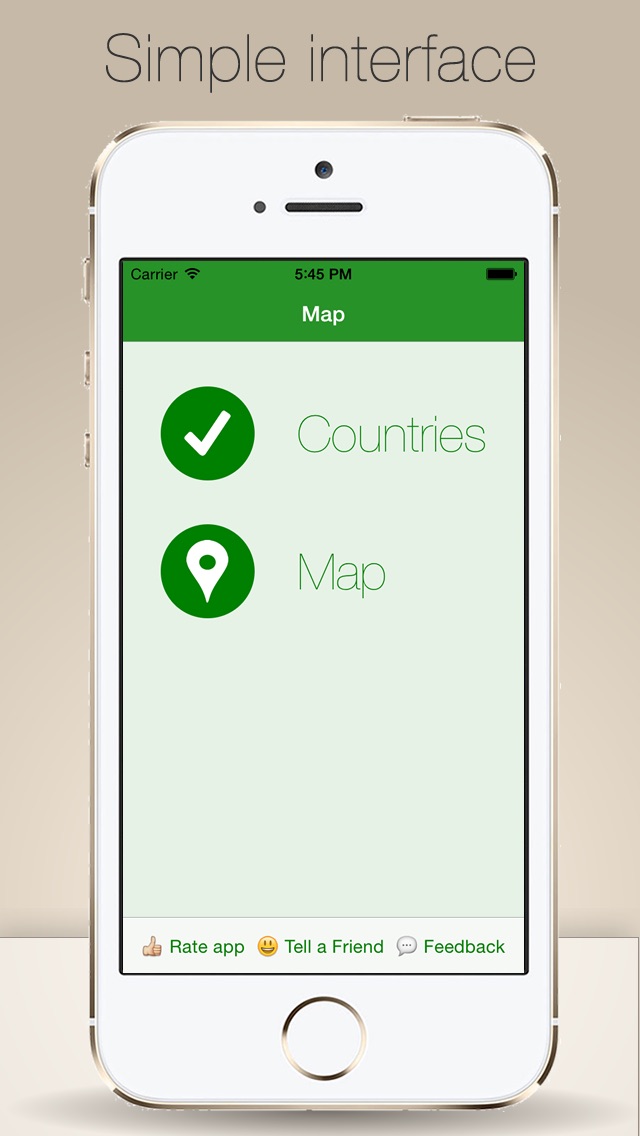 ---
App description:
*** Map has achieved No.1 ranking for Navigation in over 5 different Countries ***
(source: www.AppAnnie.com)

Have you travelled much? 

Do you ever wonder how much of the World you have seen? Or maybe how much is left to visit? 

Imagine you could select all the countries you have been to in the World and easily publish your travels to Facebook, showing your friends all your journeys. Well now you can with the 'Map'. 



FEATURES

● Buy once, track forever
Allowing you to create Travel Maps for your friends or see how your's evolve over time, save your countries long term 

● Seamless Facebook integration
Easily show your friends how much of a traveller you are by publishing your travel map & travel statistics on Facebook. 

● Invaluable travel statistics
Find out & publish what % of the World's countries you have visited. 

● Fully customizable 
Give your travel map its own unique look & feel using the in-app customization. 

● Advert free
This paid for version of the app is free from iAds




REVIEWS

"Simple and easy to use and a great way to annoy friends on Facebook who think they are well travelled! It's a big world out there!" 
5/5

"Great idea! I've been looking for this kind of app forever! Very easy to use, fantastic..." 
5/5 

"Great app, show off where you have been."
4/5

"Great idea for an app. No bugs and it's easy to use"
5/5

"This is a great little app, really useful and an ingenious idea. It made me see that there's a huge world out there that I haven't experienced! "
5/5



INSTRUCTIONS

1. Simply select the countries you have been to. 
2. Then display your Travel Map. 
3.  Press the 'Share on Facebook' button to upload travel map & travel stats to Facebook. 



DISCLAIMER INFORMATION

We have endeavoured to ensure all country information provided within this app is correct but if you do spot any errors/omissions please do let us know.



LIMITATION OF LIABILITY

By downloading this app you are agreeing to the following: 
You acknowledge that, Seligman Ventures Ltd cannot and does not assume any responsibility for, and shall not be liable for, any damages or expenses you may incur as a result of any inaccuracy, incompleteness or obsolescence of any information or functionality contained in this app. You agree that Seligman Ventures Ltd will not be liable to you or to any other party for any direct or indirect damages, or for any special, exemplary, punitive, incidental, consequential or other damages (including, but not limited to, lost profits or lost time), whether based on contract, tort, strict liability or otherwise, which arise out of or are in any way connected with any access to this app.
TAG: app, iPhone & iPad,Navigation
---
Similar Apps
---
More from developer
---