Guitar Tuner +
Platform: iPhone & iPad
Author: Jasmine Lee
Category: Music
Version: 1.2
Downloads: 1730
---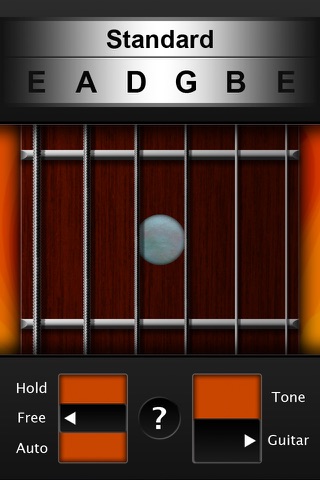 ---
App description:
Here's a simple guitar tuner that supports multiple tunings! This is a universal app for both iPhone and iPad!

Some of us guitarists prefer to tune by ear. This app plays the notes of popular guitar tunings.

- Beautiful graphics with high resolution RETINA display support
- Fantastic string vibration animation
- Hear sine tones or a sampled clean electric guitar
- Hold mode plays one note at a time indefinitely while you tune.
- Free mode behaves like an actual guitar. Great for listening to how the strings sound together in each tuning
- Auto mode cycles through the strings automatically for hands-free operatioin
- Currently, 6 tunings are supported

We will be adding new tunings with every update, just email us and let us know what tuning you need!
TAG: app, iPhone & iPad,Music
---
Similar Apps
---
More from developer
---