Friends Fan App
Platform: iPhone & iPad
Author: Mathew John
Category: Games
Version: 2.4
Downloads: 6K
---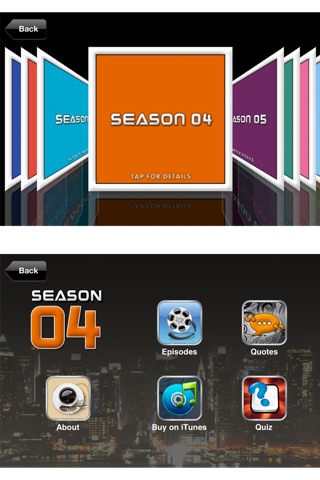 ---
App description:
Friends Trivia App For Fans  

The most watched TV Show in Television History. Do you find yourself watching all 10 seasons over and over again.

Are references to Friends Scenes or Dialogues part of our Lingo on a day to day basis. Do you know everything that there is to know about Ross, Chandler, Joey, Monica, Rachel and Phoebe.

Here is the most comprehensive Friends Trivia App for all fans of the hit series. 
Join all the fans to share the most trivia including the most comprehensive quiz with over 2000 questions sorted by season and episodes. 

See short summaries of seasons and episodes which will help you decide which your favorites seasons and episodes are. 

Test your knowledge using a simple quiz. 

Welcome to the Unofficial Friends TV Series Trivia.

Test your knowledge of Friends' history with over 2000 in depth Trivia questions.

Works well with both iPhone & iPod Touch all versions.

This is a Quiz about the most popular sitcoms on TV - FRIENDS 

For those who've been watching every single episode very carefully, this should be easy.


For those who are not that friends-minded: just guess!

Here are a few sample questions from the quiz.

1. The first time we saw Rachel in the sitcom in Central Perk - who can forget her spectacular entrance in a wedding dress. When she was introduced to all of the friends by Monica, what did Ross have in his hand?
a. A coffee cup
b. An umbrella
c. A newspaper
d. A piece of cake

2. Phoebe is pregnant in the fourth season, and so she goes to the used clothes store and gets some maternity clothing. What piece of clothing usually reserved for Santa does she choose to wear?
a. Pants
b. Hat
c. Shirt
d. Stockings

3. What was the name of Ross' second wife?
a. Mona
b. Carol
c. Emily
d. Rachel
TAG: app, iPhone & iPad,Games
---
Similar Apps
---
More from developer
---