The Oregon Trail - Audio Book
Platform: iPhone & iPad
Author: NAY MIN THU
Category: Entertainment
Version: 1.0
Downloads: 162
---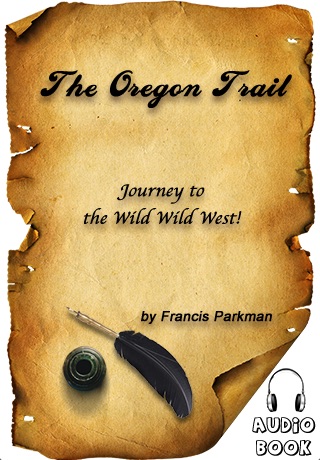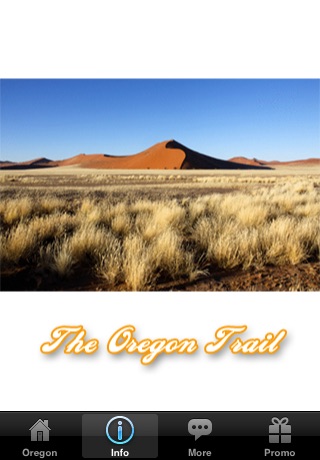 ---
App description:
As a young college student, Francis Parkman, lived the Oregon Trail, slept it, ate it, marveled at it, and wrote an excellent memoir that leaves one with the feel of sand in the boots and the smell of buffalo roasting on the fire.

Written in 1847, the book chronicles an extensive journey by the youthful Parkman and his loyal friend Quincy Shaw during the summer of 1846 through the western U.S. states of Nebraska, Wyoming, Colorado, and Kansas. 

Parkman's purpose was to see the "real" American West and live among "real" American Indians before their way of life passed forever. 

A vigorous young man, possessed of a keen intellect and observant eye, and already blessed with a rare and masterful prose style, Parkman chronicles his journey from St. Louis into the heart of the largely "unknown" American Plains.

The West was a truly wild and dangerous place - and Parkman revels in it, providing meticulous descriptions of the landscape, people, and struggle for life and lifeways that would soon be no more.


Along the way Parkman introduces the men of Fort Laramie (established and maintained by traders, long before soldiers came to the territory), lives amongst a Dakota band, hunts buffalo, weathers awe-inspiring Plains' thunderstorms and periods of drought, explores the Black Hills, the Rocky Mountains, and New Mexico.

Plus, we are to witness Parkman and Shaw's slow transformation from adventurous young Bostonian scholars to worthy "plainsmen".

What Parkman has left us is a wonderfully descriptive first person account of overland travel in the rugged west and the life of the Indian as viewed by an outsider.

His brilliance lies in the fact that Parkman was no "arm chair" historian. His research was not limited to books and papers found in libraries from Boston to London and Paris. He personally visited nearly every town, battlefield, and waterway he wrote about.

The Oregon Trail still stands as a classic of American literature and of a vanishing past.

This timeless account of Parkman's travels and travails provides an expressive portrait of the rough frontiersmen, immigrants, and Native Americans he encounters, set against the splendor of the unspoiled wilderness. 

It remains a colorful classic by one of the 19th century's most prominent narrative historians.

This audio book application contains audio files for all chapters in one download, so you can listen to the book on the go without the need for an internet connection. Hence the application size is a little big, and you may need to download it over WiFi connection or through iTunes on your PC or Mac.

Audio Book Features ==>
Pause/resume function
Track progress slider
Volume slider
Easy navigation
Audio continues to play when your device is locked.
Offline viewing and listening without internet connection

If you like this audio book, please check out other great audio books at www.awaudiobooks.com!

*** On Sale Now! (Normal price $2.99) ***
TAG: app, iPhone & iPad,Entertainment
---
Similar Apps
---
More from developer
---