PowerChalk Pitch Counter
Platform: iPhone & iPad
Author: Newtonian Golf and Particle Physics Inc.
Category: Sports
Version: 2.2
Downloads: 60K
---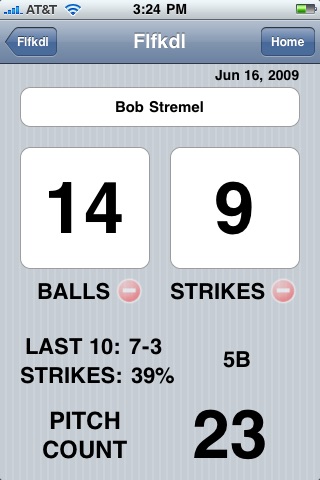 ---
App description:
Pitching coaches, put away the clicker.  This application counts balls and strikes with the touch of the screen.  

Accumulating pitch totals for multiple pitchers per game, it also tallies the percent of balls and strikes, the current run (e.g. three straight balls) and the last ten pitches.

Close out a pitcher and bring in a new one from an easily expandable list of pitchers.  At the end of the game you can email the pitch count summary with a touch.  

It's dead simple, handy and free!
TAG: app, iPhone & iPad,Sports
---
Similar Apps
---
More from developer
---