A Love Test Pro
Platform: iPhone & iPad
Author: Shaved Labs Ltd
Category: Lifestyle
Version: 2.1
Downloads: 16K
---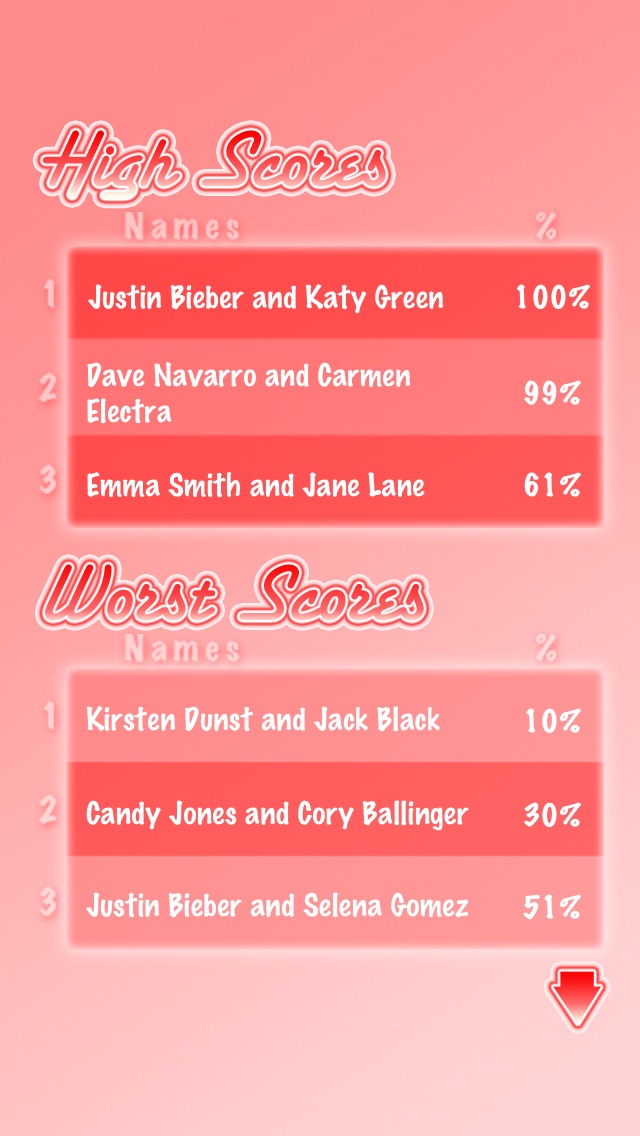 ---
App description:
A Love Test Pro is fully featured fun relationship calculator with features including:
- Keep track of your potential matches with a high and low scoreboard!
- Force the result to be 100% for that special person! (press the secret button bottom right corner of screen before taking the test)
- Email your Love Test scores and reports to friends!
- Love Test reports

Enter the names of two people and A Love Test: Compatibility Calculator will test their compatibility and return their love test score.

Try scanning:
- Your friends
- Celebrities
- Your family
- Girl with a guy
- Girl with a girl!
TAG: app, iPhone & iPad,Lifestyle
---
Similar Apps
---
More from developer
---