Dr.Chemistry's puzzle game
Platform: iPhone & iPad
Author: Lin Ge
Category: Games
Version: 1.0
Downloads: 64
---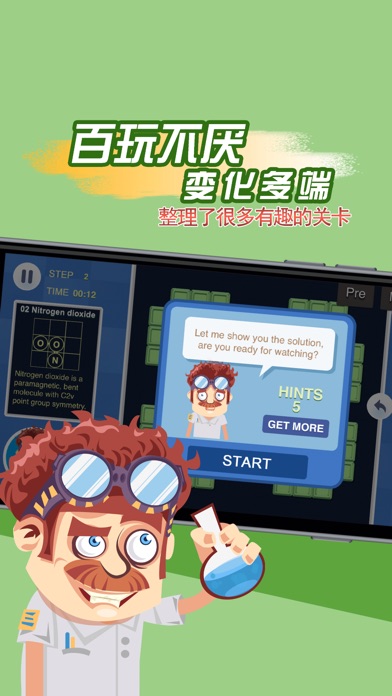 ---
App description:
***Welcome to the microscopic world of atoms! ***

We live in boundless universe,our life is colorful and fantastic.
But have you ever thought about the world in which 'Atoms' live?

-Many different atoms
Arrange atoms to make molecules, the only one limit is your imagination!

-Edutainment 
Through the real molecular structure, can you get the truth of Chemistry?

-Dr.Chemistry will help you 
When you are in trouble, turn to Dr.Chemistry for help!
TAG: app, iPhone & iPad,Games
---
Similar Apps
---
More from developer
---