Totally Accurate Epic Battle Simulator
Platform: iPhone & iPad
Author: Ammar Abdullah
Category: Games
Version: 1.0
Downloads: 46
---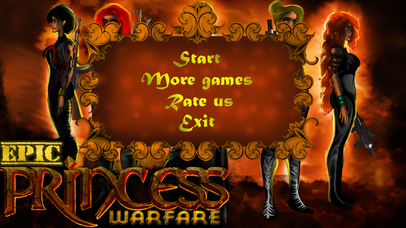 ---
App description:
Are you looking for the battle simulation game? Well, your search is now ended. We are proud to launch Totally Accurate Epic Battle Simulation Game. 

With this game, you will be making strategy for the battle, push play and watch your strategy turning into reality. You will be totally controlling your entire army. All warriors will act and fight like real people and real soldiers!  Their fate depends on your skills. Once you make the war plan, then you will not be able to change it during the game. You will keep on fighting on the battlefield until the last man of enemy lives. 

If you are a fan of making tactics, strategies and you always have a dream of controlling the battle like Master Sun Tzu, then Totally Accurate Epic Battle Simulator  is just perfect for you! So what you are waiting for? Get the game right now and have a lot of fun.
TAG: app, iPhone & iPad,Games
---
Similar Apps
---
More from developer
---