3D Boxing Punch Pro: Ultimate Iron Fist
Platform: iPhone & iPad
Author: Ashraf Masood
Category: Games
Version: 1.0
Downloads: 78
---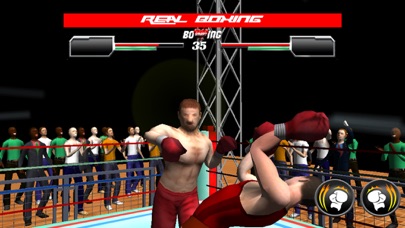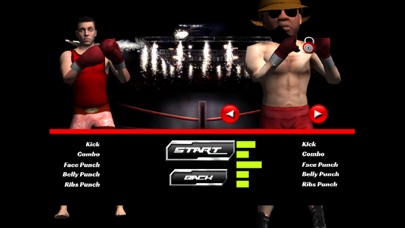 ---
App description:
This time, the war has been set in the ring, there are rivals together to fight, and then there is you, one of them with your boxing-gloves on, they are red and deep inside your head there is blood flowing like water, you surely do not want any failure in this ultimate aggressive game, champ is having a tough time to get the title. This is the fight for your right, yea, it is all about your belt, that your desperately need, have you ever seen wrestlers, rock, Batista, randy or boxers, Muhammad Ali, Amir khan fight in the ring? They are looking each other as if they won't let other person stand on his feet when he is around. 3D Boxing Punch Pro: Ultimate Iron Fist is all about, passion, spirit and true adventure that you have been missing all this time. Try the ultimate fun and ask your friends to compete with your champ in ring.

3D Boxing Punch Pro: Ultimate Iron Fist is very similar to the street fighting, play dirty, but play fast, your opponent may bleed in the fight, but show no mercy, because this fighting and real men steel fight is far beyond mercy and pity, instead this is all you have to do with the gloves, your legs, and tricks learnt from boxing and fighting training school before coming here. 2017 brings all new, packaged games, every new game is better than the rest, but we bet this 3D Boxing Punch Pro: Ultimate Iron Fist is a real testing game of your patience and passion because of the realistic addictive gameplay it would be really hard for you to quit playing it.


If it not just a fight, but this is a complete tournament that is coming specially in your area, selecting tough and challenging guys from across the world, there you go, capture the thrill. Champions aren't born, they are made! Punch Boxing is the world's #1 combat sports game available on your smart phone.
Punch Boxing offers fighting game fans an adrenaline pumping world of boxing action. Polished animation and stunning 3D graphics bring the real boxing experience to your hand, while intuitive touch screen controls make jab, hook, and uppercut feel natural and fun. Go toe-to-toe against 30+ bone crushing boxers from America, India, San Francisco, Montreal and Washington. Use quick reflexes and special moves, unleash fierce punches and combos, beat all opponents and become the king of boxing now!

Features of 3D Boxing Punch Pro: Ultimate Iron Fist:
•	All the devices are free of charge
•	Vivid and living 3D HD graphics
•	Convenient and easy operation interface
•	Real-time report
•	Astonishing sound effects
•	Multitude of boxing skills needed to learn
•	Various legendary boxing fighters
•	Endless levels and challenging opponents

Get your chance to show the world, what you have got, your real guts are your strength and use your utmost power to plan a knock down round for your opponent. Are you fascinated by this game? Wanna meet prestigious and legendary box fighter? Wanna acknowledge all kinds of practical boxing fighting skills? Come and join in Boxing: Rise of Champion!
TAG: app, iPhone & iPad,Games
---
Similar Apps
---
More from developer
---