LuLa Awesome
Platform: iPhone & iPad
Author: DesignByMind, LLC
Category: Business
Version: 1.9.0
Downloads: 7K
---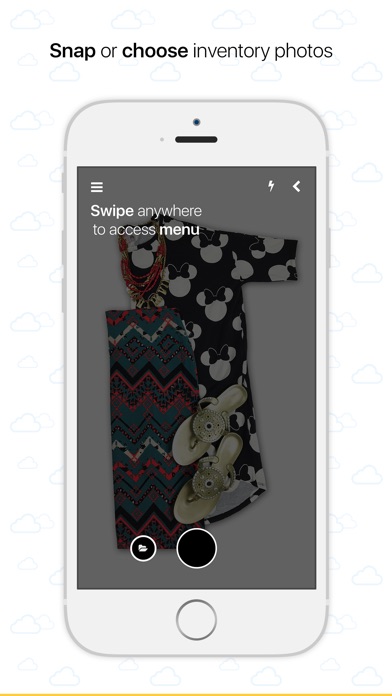 ---
App description:
We've brainstormed, researched, and listened to real Independent Fashion Consultants to create an iOS application just for you.

Features:
· Predefined style & size selections for your LLR inventory
· Full screen camera with zoom, focus, & flash capabilities
· Scan & view QR Codes (URLs) directly from the built-in camera
· Upload, save, & view inventory items directly to ShopTheRoe
· Upload & save inventory items directly to BOOTEEK360
· Upload photos to Facebook Groups that you manage/admin
· Upload photos to the cloud using your Dropbox account
· Pass photos to Instagram & share them with your followers
· Save high-resolution photos directly to your device
· Custom watermark & up-close pattern overlays
· 48 fonts to choose from (200+ font variations)
· Support for both iPhone & iPad

Additional features:
· In-app 'memory' so your photos are consistently styled/themed the same 
· Built-in color picker with support for LLR's style guide/color schemes
· Ability to save original photos in addition to custom photos

· Add a custom text overlay to display a custom message
· Real-time photo editing (never leave the editor screen)
· Auto-populated (MAP) & custom item prices
· Square, portrait, & fullscreen crop methods
· Add a colored border to your photos

Note(s):
· No monthly fees to upload photos to your favorite cloud services (ShopTheRoe/Dropbox/Facebook)

Thanks for using LuLa Awesome! We're always working hard to make the app faster and better for you. Stay tuned for new features & functionality!
TAG: app, iPhone & iPad,Business
---
Similar Apps
---
More from developer
---