Focus - Treat Yourself
Platform: iPhone & iPad
Author: Flatiron School, Inc
Category: Finance
Version: 1.0
Downloads: 126
---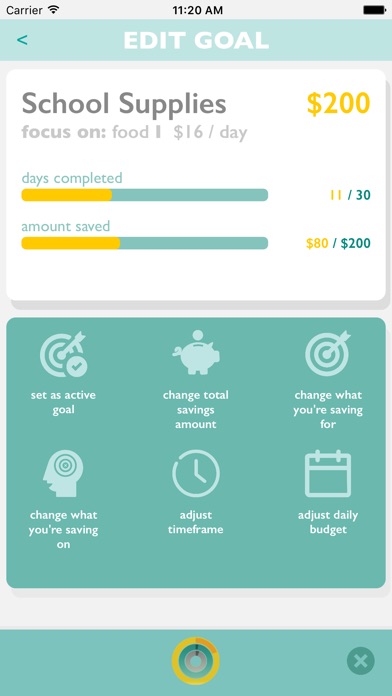 ---
App description:
Set your goals and keep track of your progress with "Focus," the free app that will help you save for that dream vacation… or a new pair of shoes.

1. Choose a goal and an area of your life that you can spend less on
2. Enter your daily spending
3. Monitor your progress


User Example: A day in the life of Jim

Meet Jim!
Jim spends $10 a day on lunch. 
Jim really wants to buy his mom a $200 necklace for her birthday. 
He has 30 days to do it.

Jim is using Focus to calculate and track his daily spendings and savings to achieve his goal. Every day Jim will receive a notification on his phone that will remind him to input his savings until he can finally buy Mom that necklace. Every time Jim logs into the app, Focus will visually display his progress. When his goal is achieved, he can focus on another!


Do you have goals like Jim? Download Focus now to make incremental small savings to track your personal savings journey.
TAG: app, iPhone & iPad,Finance
---
Similar Apps
---
More from developer
---