Amazing Superhero Story Pro
Platform: iPhone & iPad
Author: Ellada Zhirova
Category: Games
Version: 1.0
Downloads: 90
---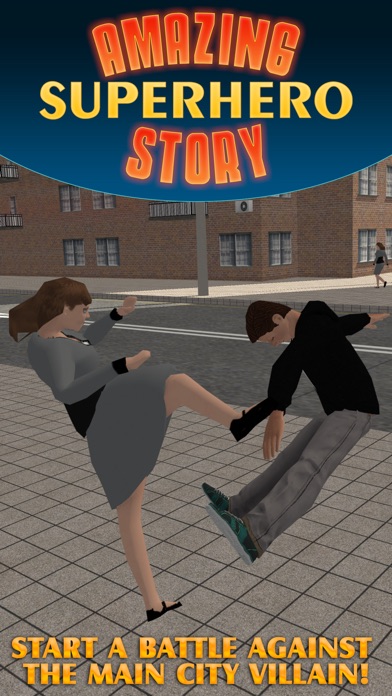 ---
App description:
Become a new legend of this city!

A new amazing adventure with superheros is waiting for you! Go your way from the rogue of the society to the commander. In an open world action game everything is possible. Don't be afraid to try your luck and start a new episode of the coolest adventure of your life! 

How to change your identity and become a superhero? Of course, you can start to practice a martial art, go the special academy of assassin or find a master, who will teach how to control your force, dark and good one. Or you can act like our hero - get into the hidden secret laboratory and steal a hidden marvel object. But remember, that you will face a new challenges. Probably guys from the government or criminal structures will figure out that something strange happened in the laboratory. So, be ready for an amazing contest!

Start the coolest adventure of your life!
Get into the secret laboratory.
Learn how to use a superpower.
TAG: app, iPhone & iPad,Games
---
Similar Apps
---
More from developer
---