BudgetBook!
Platform: iPhone & iPad
Author: Ziya Bal
Category: Finance
Version: 1.51
Downloads: 82
---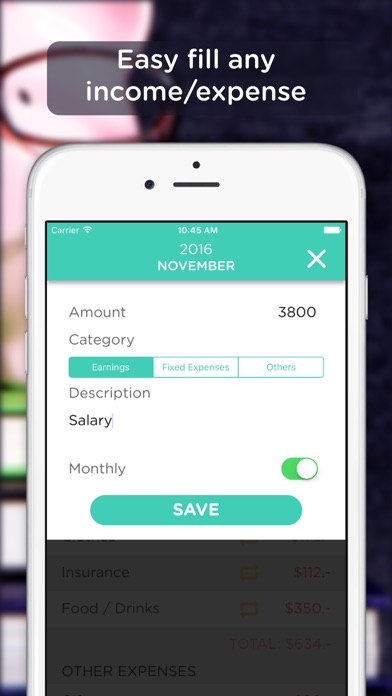 ---
App description:
The Household Guide is an app that helps you control your finances.
Who has not, at the end of the month is hardly any money left while nothing has bought special?
Often it helps to keep a household book, but who does that?

This app helps to keep track of your finances. The clear and simple presentation, you have only a few seconds per day required to enter all expenditure and income.

In the beginning, it is helpful if you all fixed expenses (eg. Rent) and income (eg. Salary), the app calculates automatically the monthly fixed amount. So you do not have a monthly re deduct your rent or salary to count.

So you need only to enter the flexible spending and if you want to add a brief comment on. Did you for example groceries, you enter that you spent $ 20 on groceries, the date is automatically processed and the issue is entered.

It also works the same way with the revenue. Sell ​​your example, your old TV at Marketplace for $ 50, you can start processing it in seconds and keep track of your finances.


This app is just a small investment that is equal already pays on the first day and then only makes a profit.

It is also a moment to note that, according to research, people who keep a household book deliberately handle their money and left with at the end of the month with more money than people who do not keep up.
TAG: app, iPhone & iPad,Finance
---
---
More from developer
---