Goth Emoji
Platform: iPhone & iPad
Author: Daniel Saidi
Category: Utilities
Version: 1.2.2
Downloads: 1794
---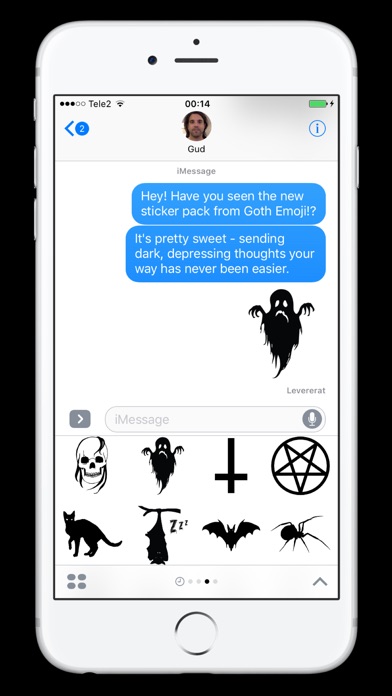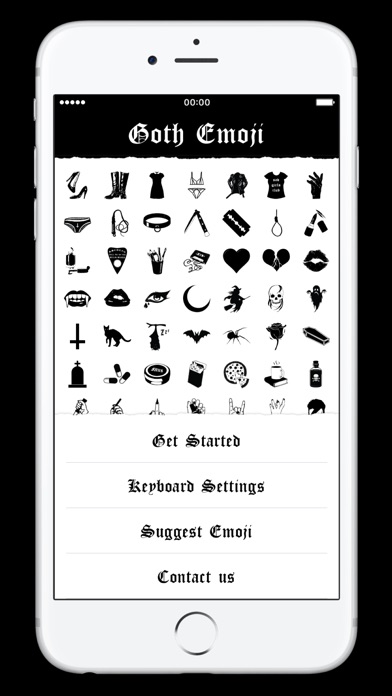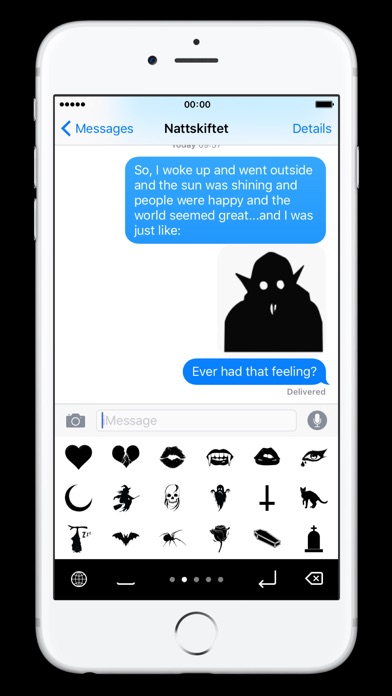 ---
App description:
=============================
IMPORTANT, READ BEFORE YOU BUY!

Goth Emoji is a custom emoji app. Custom emojis must be sent as IMAGES. This means that you can not use these emojis where only text is supported or in the middle of a text.
=============================

 



Sticker pack
=========

The Goth Emoji sticker pack is the easiest way to send metal emojis to your fellow metal heads. Just enable the sticker pack in the iOS Messages app and you're done.



Keyboard extension
===============

The Goth Emoji custom keyboard lets you quickly access goth emojis. Just enable the keyboard from Settings and allow full access, and you can switch to it whenever the iOS keyboard is displayed.

Since these emojis are images and not unicode text, this keyboard will behave differently than the regular iOS emoji keyboard. Please read on:

When pasting images is supported (e.g. in Facebook Messages, Whatsapp etc.), tap any emoji to copy it to the pasteboard, then tap the text area in the app and press "Paste..."


When pasting images is not supported (e.g. in Facebook or Twitter), long press any emoji to save it to the photo album. After it has been saved, you can send it in an e-mail, upload it as an image, set it as a background image etc.

Note that the Metal Emoji keyboard requires FULL ACCESS to be able to copy and save images. Metal Emoji ONLY uses full access to copy and save images. It does not track anything you write.

If you do not want top give Goth Emoji full access, use the main app or the sticker pack instead.



Main app
=======

The Goth Emoji app has the same functionality as the keyboard extension. However, it does NOT require full access.



Contact
=======

If you like the app, make sure to connect with us at:

Website - http://gothemoji.com
Facebook - https://www.facebook.com/gothemoji
Twitter - https://twitter.com/gothemojiapp
Instagram - https://www.instagram.com/gothemojiapp/
TAG: app, iPhone & iPad,Utilities
---
Similar Apps
---
More from developer
---