Bubble and Steven's Rope Swing Story – Gravity Fly Games for Free
Platform: iPhone & iPad
Author: Aaron Co
Category: Games
Version: 1.0
Downloads: 15K
---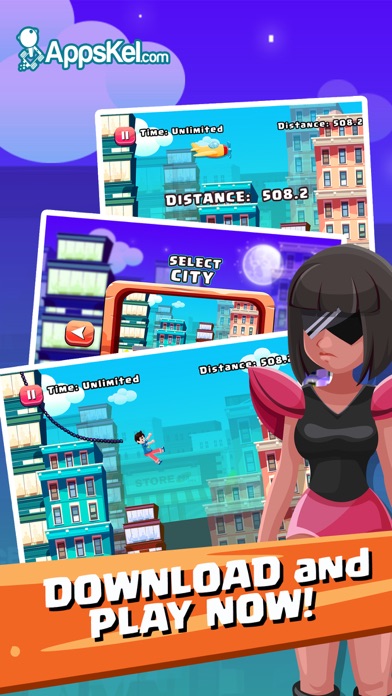 ---
App description:
Use your rope to swing from one building to another through famous cities in the world. Choose day or night and pick your favorite rope and character. Use the flying objects such as birds, planes and helicopters to help you through the city, but beware some may hinder your progress and if you hold on too long, it could prove to be deadly.

Features:
* Universal app for all your i-devices
* Numerous Famous cities with day and nighttime play
* 6 characters to choose from and 6 different ropes
* 3 different timed plays or unlimited
* Amazing graphics
* Awesome gameplay
* And hours of fun!
TAG: app, iPhone & iPad,Games
---
Similar Apps
---
More from developer
---