Talisman Prologue
Platform: iPhone & iPad
Author: Nomad Games Ltd.
Category: Games
Version: 1.0.8547
Downloads: 6K
---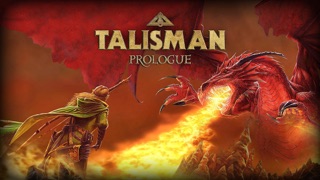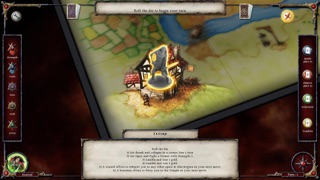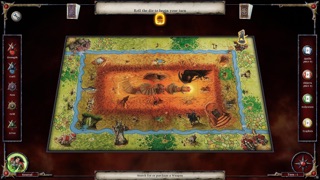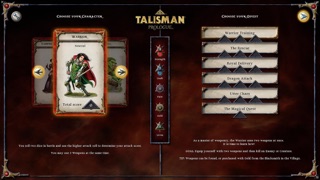 ---
App description:
The prologue to Games Workshop's (creator of Warhammer) seminal fantasy adventure board game is now available! 

8/10 IGN
"Game of the Week"                         Pocket Gamer 
4/5                                                    Appszoom.com
 
Modojo
5/5 "The simple fact is, Talisman Prologue might be one of the finest examples of getting exactly what you pay for" 

App Amped
"Fully recommend this game to board game fans all over the world!"

148apps
"Talisman:Prologue looks and feels great." 

BoardgameGeek.com
4/5 An excellent nostalgic romp

Appstorm
"Many have tried and many have failed, but Talisman Prologue gets it right"

Slide2Play
"This is a crisp, snappy game that does justice to the original Talisman" 

148apps
"Everything from dice rolls to performing various in-game actions looks and feels authentic." 

Pockettactics.com
4/5 "...can't recommend it enough and I'm happy to have Talisman once again take a prominent role in my gaming life..."

Modojo
"Excellent though the gameplay and presentation of Talisman Prologue is, the most remarkable thing about the game is how accessible it is to players of all levels of experience."


----------------------------
OVERVIEW

The legend begins with a single-player series of adventures designed to invite both veterans and newcomers to explore the land of Talisman. Talisman Prologue focuses on creating narrative depth through its single-player campaigns. The story unfolds as the player rolls dice to move around the outer, middle, and inner regions of the board. Each space will require the player to draw a card or resolve a special effect, leading your hero to encounter monsters, discover friendly followers, and gather treasure

----------------------------
FEATURES
 
•Based on the Talisman board game         | true to the original
•Classic board gaming on the move           | fun brief sessions anytime, anywhere
•Single player play*                                          | explore the land of Talisman
•10 classic board game characters               | experience Talisman coming to life
•50 quests to play through                             | hours of gameplay to enjoy
•Original soundtrack                                         | enjoy the sounds of Talisman
 
----------------------------
SUPPORT
 
If you face any technical issue with the game and/or device please contact us.
 
This will enable us to fix and update the game, making it better for all.
 
Email us for support here at support@thumbstar.com 
 
----------------------------
 
For the latest news and updates on our games check us out on… 
 
Website           www.thumbstar.com
Facebook         search Thumbstar
Twitter            @thumbstar
 
----------------------------
TAG: app, iPhone & iPad,Games
---
Similar Apps
---
More from developer
---